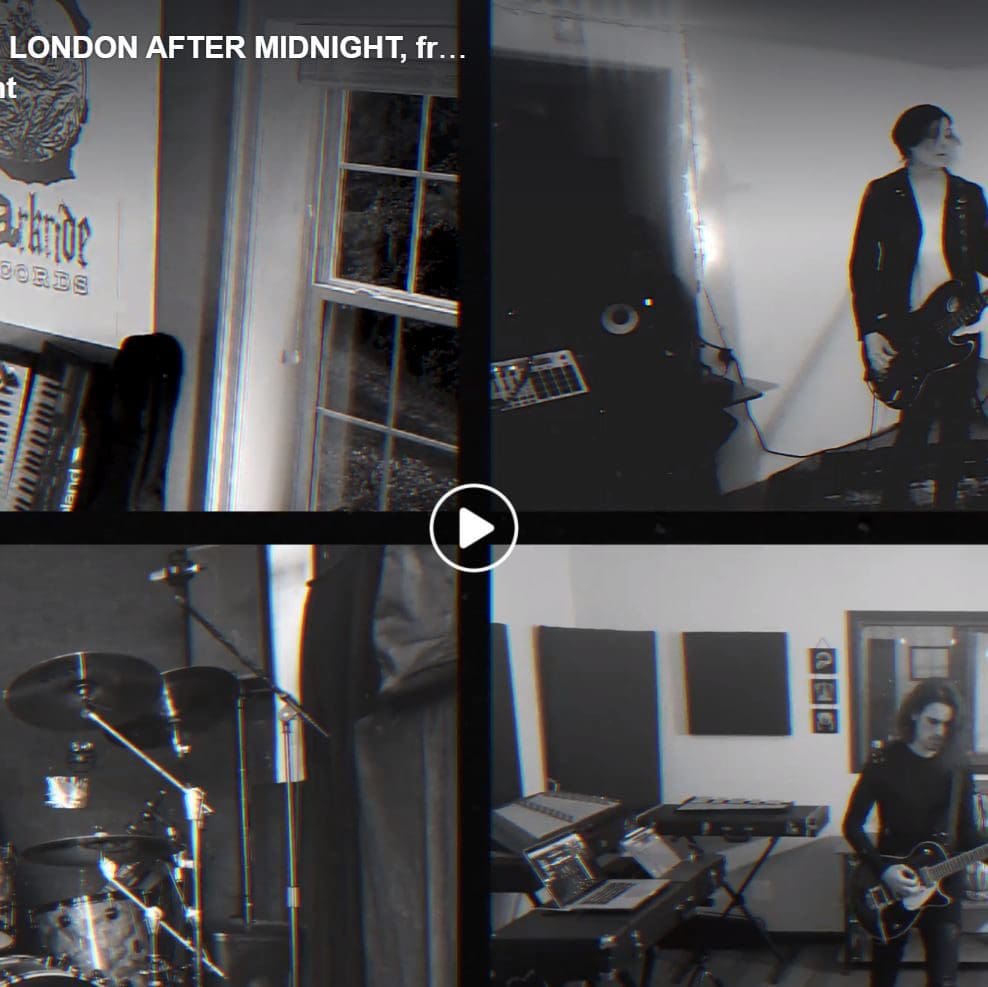 London After Midnight would have been touring extensively throughout 2020 in the UK, Europe and the USA in support of the release of
"Selected Scenes from the End of the World: 9119", LAM's first album completely remixed from the original master tapes with never before
heard audio and a lost recording from the original 1991 sessions. The album was released at the end of 2019 on LAM's new label Darkride
Records. But the pandemic had other plans.
In lieu of the tour LAM is releasing a series of live performance videos recorded while in quarantine over the summer of 2020. The band recorded their live performances remotely, each member in their own home studios (Sean newly relocated in Virginia, Michael and Pete in Los Angles, and David in Northern California).
One song, "Your Best Nightmare", premiered last month, and 3 more will premiere this weekend on August 29th at the Stay InFestUK on Twich.
More live videos will follow on LAM's official YouTube and Facebook pages and the audio will be released as a live album on LAM's own label, Darkride Records.