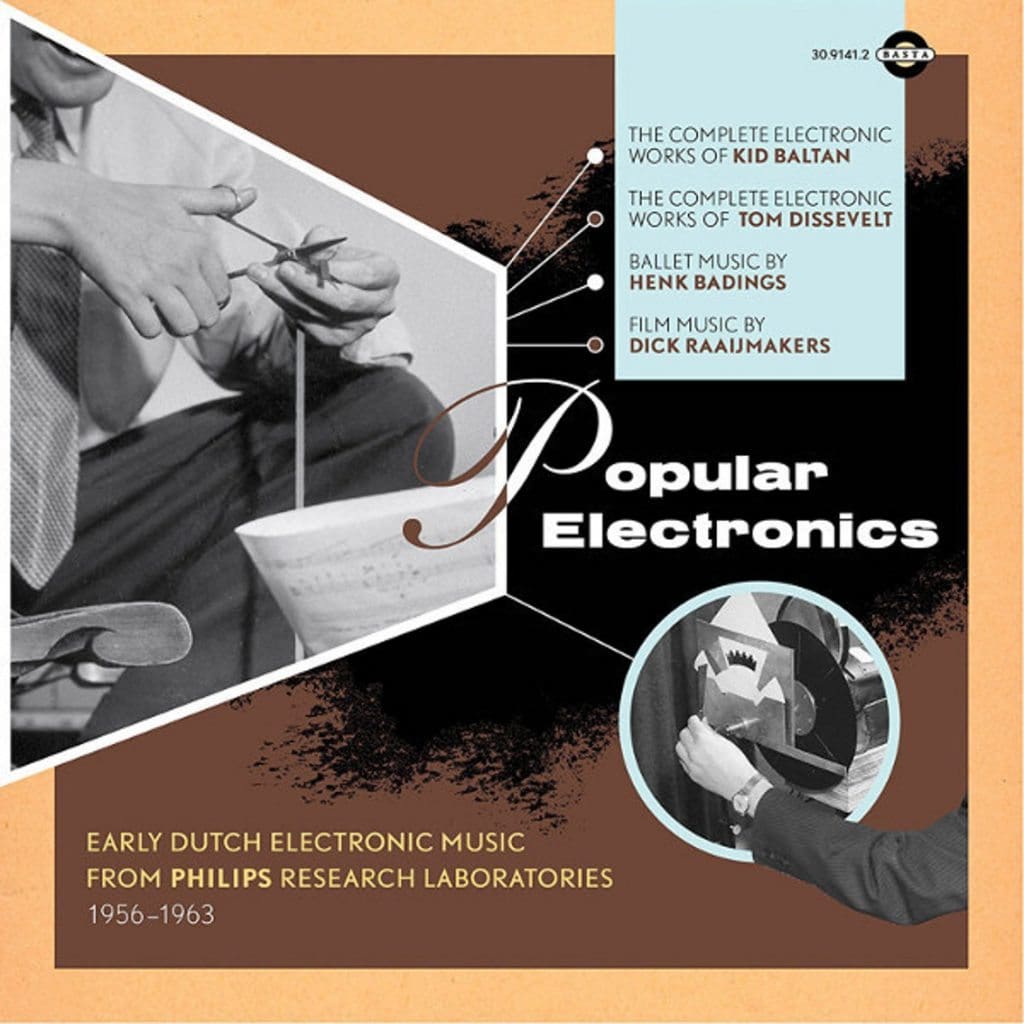 Out in the next 2 weeks is the 4CD set "Popular Electronics: Early Dutch electronic music from Philips Research Laboratories 1956-1963". The four CDs of historical, long desired early electronic music from legendary Dutch composers (in association with Philips), comes packaged in a deluxe box with 7 individual booklets of liner notes and photos, etc. (180 total pages) and is available right here.
The set also holds a series of fold-out posters of electronic scores, stickers, etc..
The multi-CD release gives a historic overview of Dutch popular and applied electronic music from 1956-63. The CD's contain music from Henk Badings, Kid Baltan, and Tom Dissevelt. Besides tracks that have been released on vinyl in the late 50's / early 60's on Philips (Kain en Abel, Song of the Second Moon, Evolutionen, Electronic Movements, Contrasts, Mechanical Motions, Pianoforte, Intersection, Fanatasy in Orbit), many never before published material has been re-discovered and restored for this project.
The set was produced by Kees Tazelaar and Dick Raaijmakers and can be ordered right here.
Here's a preview of what to expect: