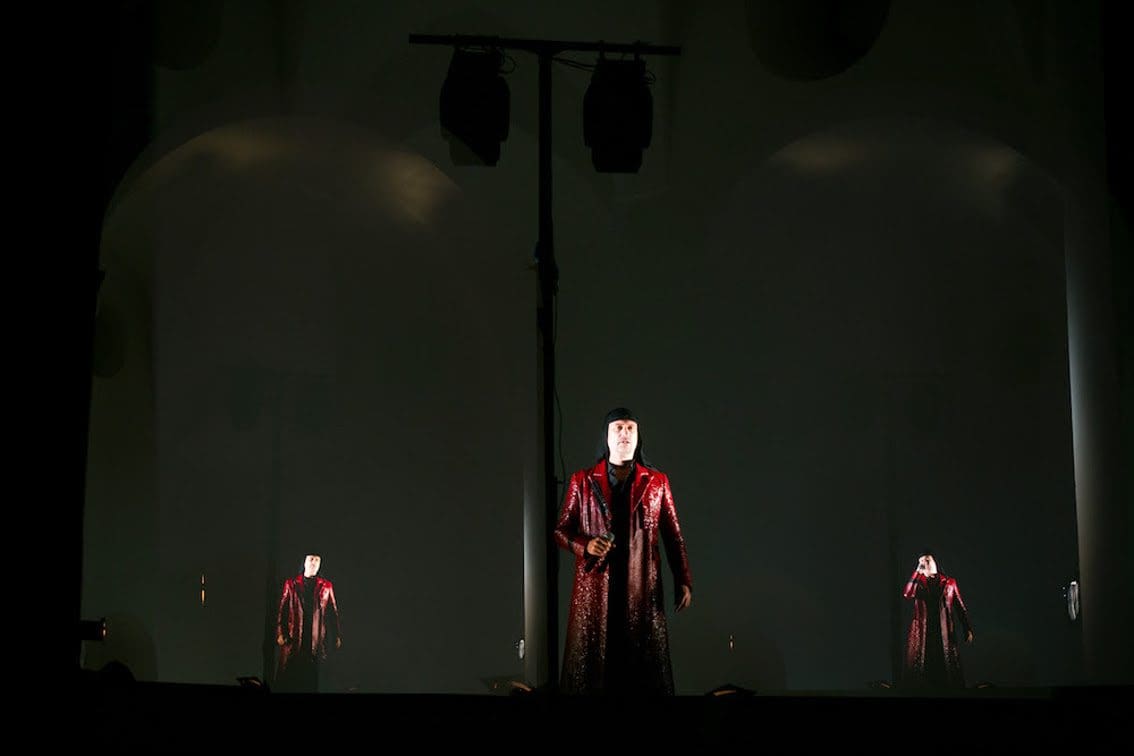 Laibach have unveiled a new live video for "Vor Sonnen-Aufgang" ahead of their European tour which starts on November 4 in Budapest.
The video, directed by Tomislav Gangl, features Laibach with the RTV Slovenia Symphony Orchestra, recorded earlier this year for a live performance at the Vatroslav Lisinski Concert Hall in Zagreb, Croatia. You can watch the video below.
The track is taken from Laibach's latest album, "Also Sprach Zarathustra", out now on Mute. The music was originally composed for a theatrical production of Thus Spoke Zarathustra, based on Friedrich Nietzsche's philosophical novel of the same name.