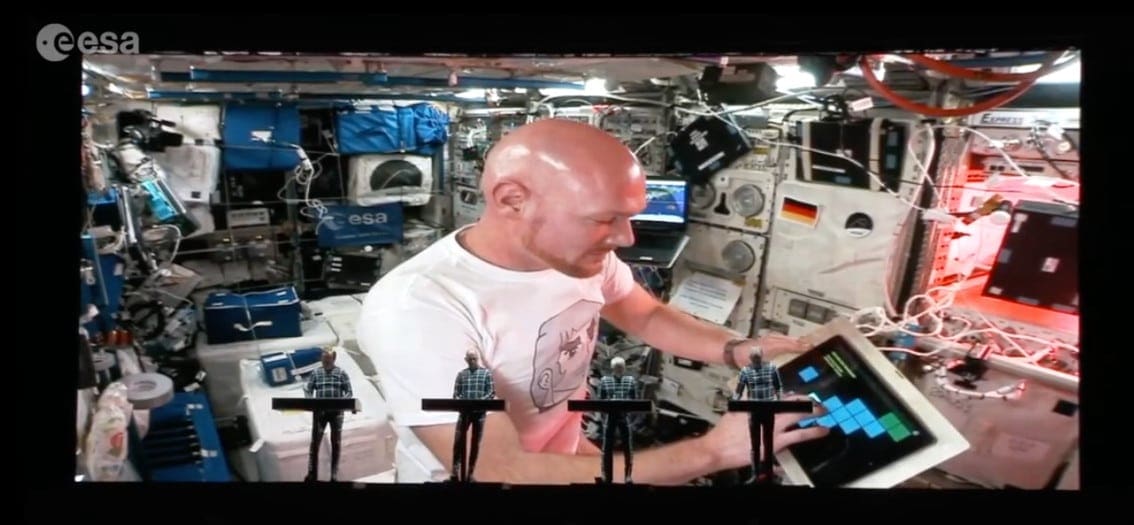 On 20 July 2018 ESA astronaut Alexander Gerst welcomed the legendary electronic band Kraftwerk and 7500 visitors to the Jazz Open Festival on Stuttgart's Schlossplatz – live from the International Space Station.
During the call with space, Kraftwerk founding member Ralf Hütter and Alexander played a special duet version of the track "Spacelab", for which Alexander had a tablet computer configured with virtual synthesizers on board.
The 'new' Kraftwerk live member will live and work in space until mid-December 2018. The video footage of this special event has now been shared by ESA.