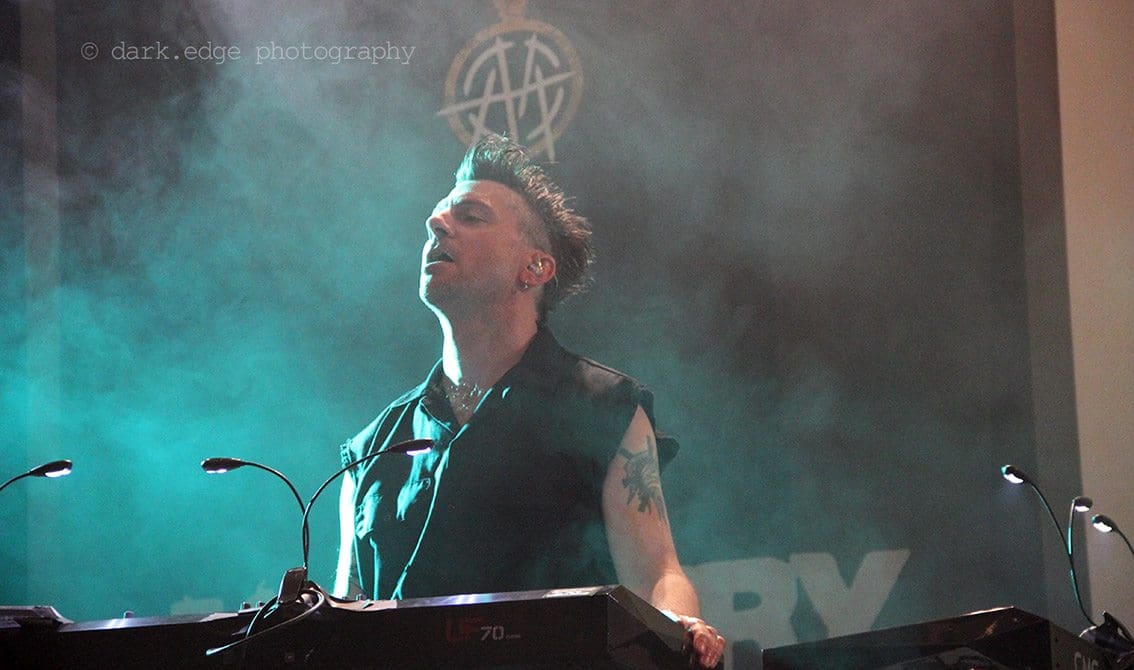 John Bechdel is known as "the invisible man on the keys" for many bands, mainly industrial-metal acts, like Ministry, Prong, Fear Factory, Killing Joke, Murder Inc, Ascension Of The Watchers and False Icons.
Framed as a "day-in-the-life" of 36-hours on tour in Ministry from the meet & greet before playing The Fillmore in D.C. to leaving New York City after playing Irving Plaza, this documentary is a thrill ride through the life of John, those in and connected to his life and career; the world travelers and those behind the scenes.
"Killing The Joke: The John Bechdel story" features also exclusive personal interviews with Al Jourgensen [Ministry, Revolting Cocks] , Burton C. Bell [Fear Factory] , Alison Bechdel [FUN HOME / award winning writer] , Greta Brinkman [L7, Pigface, Debbie Harry, Moby] , Charlie Clouser [Nine Inch Nails, Marilyn Manson] , Martin Atkins [Public Image Limited, Killing Joke] , Sean Roberts [Wax Trax! / TVT Records] and others.
The dvd is directed and produced by Darryl Hell for s6k Media and Furnace Records and can be ordered here soon! The digital download will be available on May 19, 2018. A special issue 3-dvd set will be released on August 23, 2018 as well.