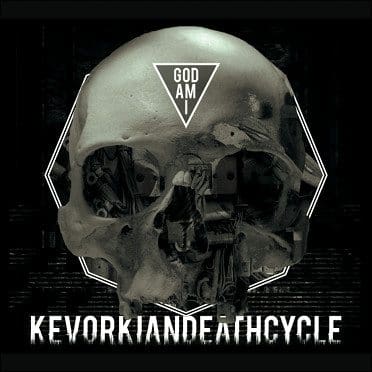 Signed with Negative Gain Productions, Kevorkian Death Cycle (back with 3 out of 4 original members) is releasing a new single, video, EP and full length album. First out on August 13 is the "Mind Decay" single, a month ahead of the new album "God Am I". The single contains remixes by Alter Der Ruine and a Brilliant Massacre. "Mind Decay" is available for an early download if you pre-order the "God Am I" limited vinyl 12 inch from Negative Gain Productions.
Kevorkian Death Cycle was founded by Ryan Gribbin and Roger Jarvis in the early 1990's and released 3 albums, a single and a reissue of the debut album "Collection for Injection".
Negative Gain Productions (NGP) is Micah Skaritka and Roger Jarvis (Kevorkian Death Cycle and HexRx). The rebranded label will focus on established bands with high production levels. Current Projects include Alter der Ruine, Kevorkian Death Cycle, Hex|Rx, [A]Brilliant Massacr[E], Gentleman Junkie and Cruciform Injection.