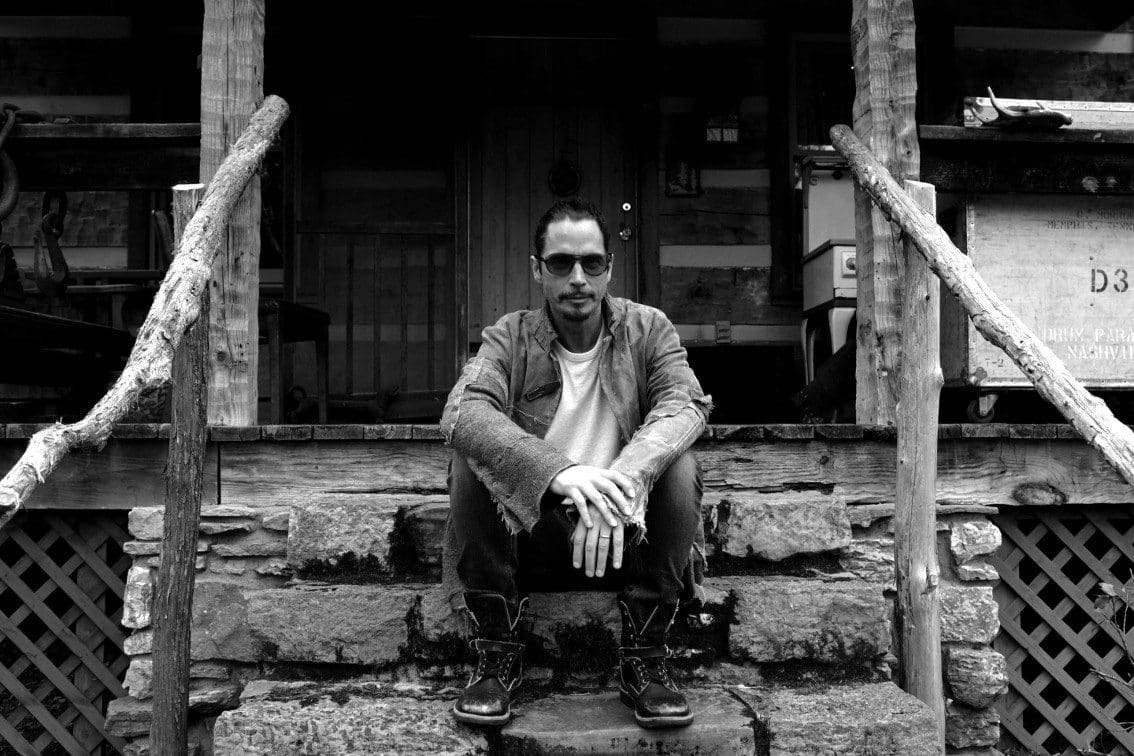 Soundgarden fans, check this out. In 1996, Johnny Cash recorded a cover of Soundgarden's hit "Rusty Cage", written by frontman Chris Cornell, on his album "Unchained". Twenty years later, Cornell wrote the next chapter in this musical relationship by setting a newly discovered poem of Cash's to music, to create the all-new song "You Never Knew My Mind". It was recorded at the historic Cash Cabin Studio in Hendersonville, TN, and marks one of Cornell's final solo recordings.
The song is featured on "Johnny Cash: Forever Words", out April 6 on Legacy Recordings, a division of Sony Music Entertainment. The album is comprised of Cash's unknown poetry, lyrics, and letters, now set to music by an array of contemporary artists. Along with Cornell, the album features new songs by Ruston Kelly & Kacey Musgraves, Rosanne Cash, Alison Krauss & Union Station, Kris Kristofferson & Willie Nelson, Brad Paisley, John Mellencamp, Carlene Carter, Elvis Costello, The Jayhawks and more.
Today, on what would have been Johnny Cash's 86th birthday, Legacy Recordings is releasing "You Never Knew My Mind". You can listen to it below.
And here's a video with Chris Cornell in the studio recording the track and discussing his relationship with Cash.
Said Chris Cornell of Cash at the time he recorded the song: "I met the man once or twice in my life, and he was so gracious and he was such an influence on me as a musician. And he also covered a song that I wrote. Since that time, I've felt like he's maybe one of the bigger presences in my life, in terms of artists that I'm a fan of."