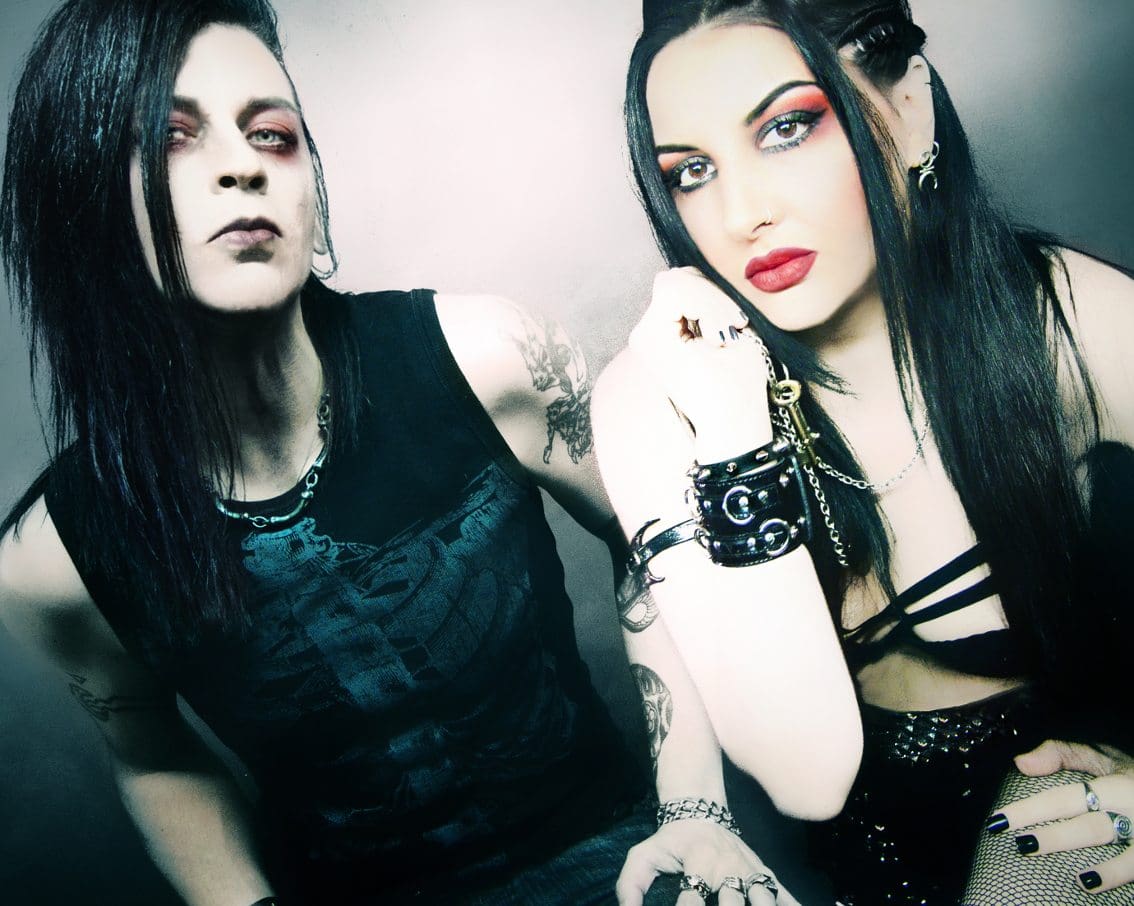 The female fronted Italian electro-rock/electro-metal duo Helalyn Flowers have issued a brand new single "Kamikaze Angel" via Bandcamp where it is available for immediate download. And you are in for an excellent treat.
The industrial infested "Kamikaze Angel" is one of the best tracks the duo has recorded if you ask us, and that's also what one of our correspondents seems to think when we mailed her the material: "This is genius! Very addictive bassline and excellent melodic vocals by Noemi!" Short but to the point.
Now let's have a look at the rest of the EP (or single as you can also call it). 4 extra very different remixes were made by acts like the Italian aggrotech artist Adam Kult, German synth-pop act Six Faces (with a remix produced and mixed by Mario Ruhlicke, acclaimed producer from the Berlin based Fear In Motion – Blutengel, Massive Ego…), Funksista (the Funk alter ego of electro-punk act Junksista), and long-time label mates Psy'aviah.
All of the bands did an excellent job keep the spirit of the song alive but still re-arranging it to their own style. F(J)unksista even rendered the song into a very radio friendly pop tune, a chameleon doesn't even get this achieved!
Also present on this release is a second brand new song, "Beyond", showcasing the more synth pop catchy side of the band's classic sound-style. The EP is a first teaser for the band's new album "Nyctophilia", and if it is as good as this first single/EP then we have the winner for the best electro-rock album for 2018 by far.
Check the release below. For now only available on Bandcamp and in a few weeks also on other platforms. Highly recommended.