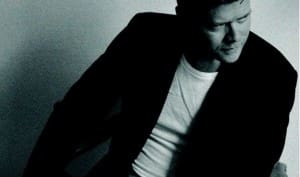 Out by the end of June in a very limited edition of just 500 copies, but available here already for ordering, is "Like Before", the new solo album for Johan Baeckström (the mastermind behind Swedish synthpop act Daily Planet). On this solo album, Johan Baeckström showcases his skills as songwriter, producer and singer (a mix between Morten Harket and Andy Bell comes to mind). The material itself has some ingredients taken from early work by such bands as Yazoo, Erasure and Depeche Mode permitting Baeckström to render 11 electropop songs.
Recommended release, limited to 500, so make sure to get yours now.
You can preview the album below.