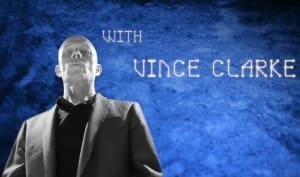 Electronic, ambient, and new-age pioneer Jean-Michel Jarre has announced a collaboration with Erasure's Vince Clarke on his upcoming 14th studio album "E-Project". "E-Project" will be released on October 16th and will feature 16 collaborations with M83, the late Edgar Froese of Tangerine Dream, Gesaffelstein and Massive Attack's 3-D plus further artists who are still yet to be announced.
It is Jarre's first release of original music since his 2007 album "Teo & Tea". You can pre-order the album (and get a few tracks already) via iTunes and via via Amazon
.
Some of these collaborations have already been released. In April 2015, Jarre released a collaboration with Gesaffelstein ("Conquistador"), another piece from his new album ("Glory") he recorded in collaboration with M83 was released as part of the soundtrack of a short film called "EMIC". The track composed in collaboration with late Edgar Froese and Tangerine Dream, entitled "Zero Gravity", was released, together with a remix made by Above and Beyond. The recording with the late Edgar Froese of Tangerine Dream was one of Froese's last projects before passing away in the January of 2015.
Below you can check out "Automatic", the track Jean-Michel Jarre and Vince Clarke recorded together.