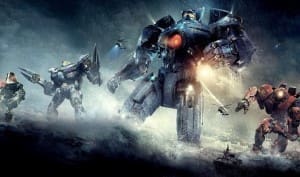 The sequel to Guillermo del Toro's "Pacific Rim" will begin filming this November with a scheduled release date set on August 4th 2017. Returning cast will include Charlie Day and Burn Gorman with more to be announced soon (we hope to see Rinko Kikuchi back too). Still according to Guillermo the Kaijus will be very different and you can expect a very different type of robots.
"Pacific Rim 2" will take place a few years after the events of the first film and focus more on the Kaiju's origins and their species as a whole.
When "Pacific Rim" was launched in 2013 it was a box office disappointment in the United States, however it was highly successful in other territories and earned a worldwide total of more than $411 million, including $114 million in China, its largest market.
Here is the official trailer for the first film.