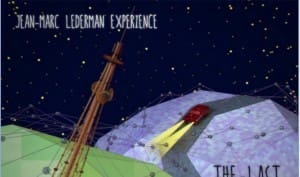 Frank M Spinath (Seabound/Ghost & Writer), Froxeanne (The Frozen Autumn), Tom Shear (Assemblage 23) and Julianne Regan (All About Eve) are just a few of the 13 singers which have collaborated on the exquisite new album by Belgian electronic music pioneer Jean-Marc Lederman. The album is available as a digipak, a free app with a videogame and a virtual jukebox. Add to that a dedicated website with all parts of a sonic idea spread over several platforms (IOS/Android/PC/MAc) for different experiences.
The track list is as follows:
Schau Mit Liebe with Frank M. Spinath
DJ Kling Klang intervention with Bertrand Burgalat
So Long with Jay P. Aston
The Last Love Song with Anna Domino
Never Take Fire by Ghost & Writer
The Reassuring Undertone with Dark Poem
L'amour c'est la mort with Jacques Duvall
Funky Town
Intervention from Matt Johnson (The The)
The Killing Woods
The Last Phone Call by The Weathermen
Yumemite Aino (I Was Dreaming Of You) with Takeko Akamatsu
No Regrets with Froxeanne
Into My Arms with Jenna F.
Wolves by Mari & The Ghost
I Love You, Sandy with Tom Shear
Good Night with Sam Devos
Dreams Are All Faded Away with Julianne Regan
…
Below you can enjoy the album trailer. The release is out on the Belgian OFF label.