Genre/Influences: Synth-pop.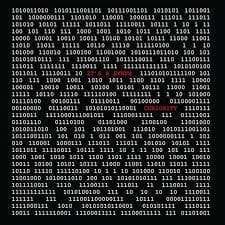 Content: It's A Synth is a Danish duo set up by 2 guys who met at the university. They first got involved into a rock-minded band called Leisure Alaska, but finally got reunited again into this electro-inspired duo It's A Synth.
Speaking for myself the name of the band is not the most original one I've heard although it clearly indicates the influences behind the duo. "Curiosity" is their first official full length featuring 10 songs.
The first notes clearly reveal their addiction and devotion to synthesizer music, which has been meticulously crafted into an alluring synth-pop mould. There's a great sound behind the compositions while the somewhat androgenic vocals inject a kind of sexy and mysterious touch to the work.
The opening part reveals different elements, which even remind me of some 60s psychedelia at "Endless Endeavour" –which is a pretty cool song, but the work really takes off at the some harder and faster "Almost". From that song on It's A Synth sounds like unleashing fascinating vintage electronics, which have been mixed with low sounding bass lines. They define their work as 'synthrock', which comes through on "Somehow". It sounds pretty indie pop-rock as well.
But the best is yet to come! "Moving" is the absolute masterpiece of the album, which will clearly appeal to the fans of Goldfrapp. This is a magic piece of pop music featuring sexy vocals. It's quite contradictory with the song coming up –and the last one, "Spirit", which sounds more like a rough an unpolished format of pop music.
The least I can say is that this duo is quite diversified although pure pop-makers.
Conclusion: "Curiosity" is a well-chosen title for a well-crafted and diversified album, which will definitely please numerous electro-pop lovers.
Best songs: "Moving", "Almost", "The Last Cell", "Endless Endeavour".
Rate: (DP:8)DP.
Band: www.itsasynth.com / www.facebook.com/itsasynth
Label: www.targetgroup.dk / www.facebook.com/targetgroupdk