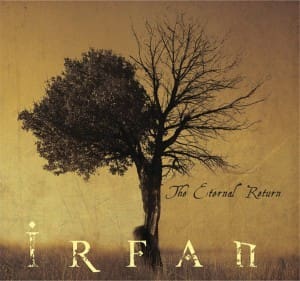 Out via Prikosnovenie by early August (and available right here in pre-order) is the brand new Irfan album "The Eternal Return". "The Eternal Return" comes 8 years after the album "Seraphim" and marks the return for this exquisite Bulgarian band. Early fans will be delighted to hear that this new album was recorded with the original singer of the band Denitza Seraphimova next to Ivaylo Petrov, Kalin Yordanov, Petar Todorov and Yasen Lazarov.
The 10-track album again caters to a wide array of ethnic influences and will unavoidably remind you of the best periods of Dead Can Dance. They also adapted "Salamander" from the Dead Can Dance album "Toward the within".
Irfan will do a tour in 2015 to present their new album. Warmly recommended! Here's what they sound like live.