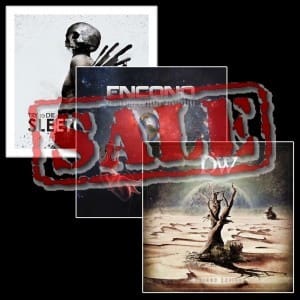 2015 comes to the end so it means it's high time for Insane Records to make an 25% off offer on the Insane Records releases of 2014. This offer works for both CD and Digital versions bough at the label's official website.
CDs can be ordered right here, downloads are available here. Insane Records carries releases from the bands Sleetgrout, Encono, Distorted World, Psyborg Corp., Thornsectide, Chamaeleon, Electric Resistance plus several compilations.
The history of the industrial electro label Insane Records starts at the end of 2013 reliably started on June 21st, 2014. It is the day their first CD was released.