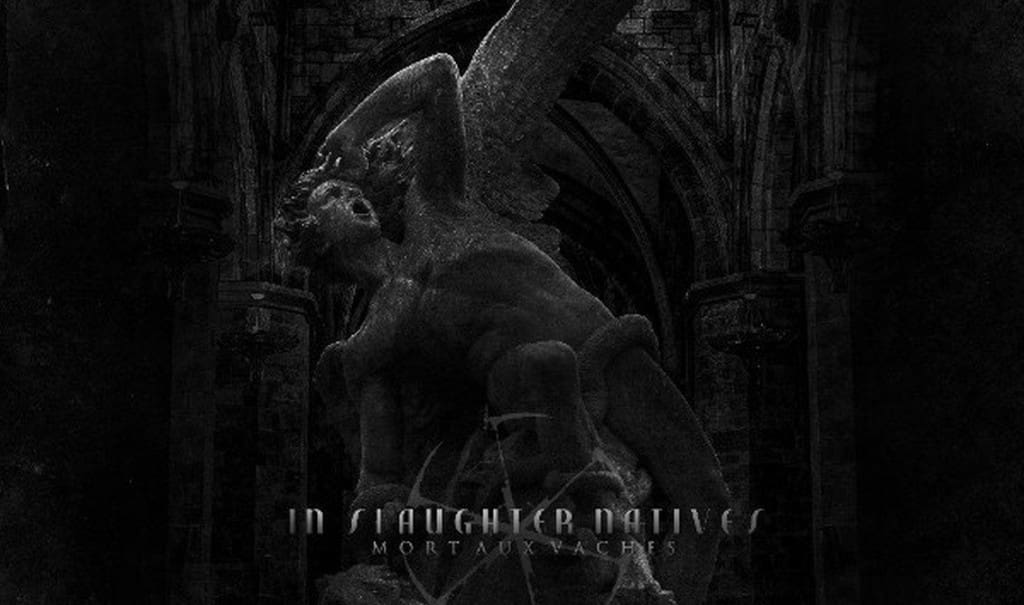 Released for the first time ever on vinyl is the legendary In Slaughter Natives radio recording "Mort aux Vaches". The recording, commissioned by VPRO's "Nachtleven Grand Disco Classique", was originally released in 1994 as a split-album with Deutsch Nepal. The In Slaughter Natives part was re-released in 2011 on the "Insanity & Treatment" live archive album.
The 7-track release comes in a limited edition vinyl format and can be ordered right here.
In Slaughter Natives is the project by Jouni Havukainen, a pioneering artist in symphonic industrial. After releasing albums on Cold Meat Industry and Staalplaat, the project remained dormant for many years. In 2014 Jouni revitalized In Slaughter Natives on Cyclic Law with the album "Cannula Coma Legio".
Here's one track from the album.