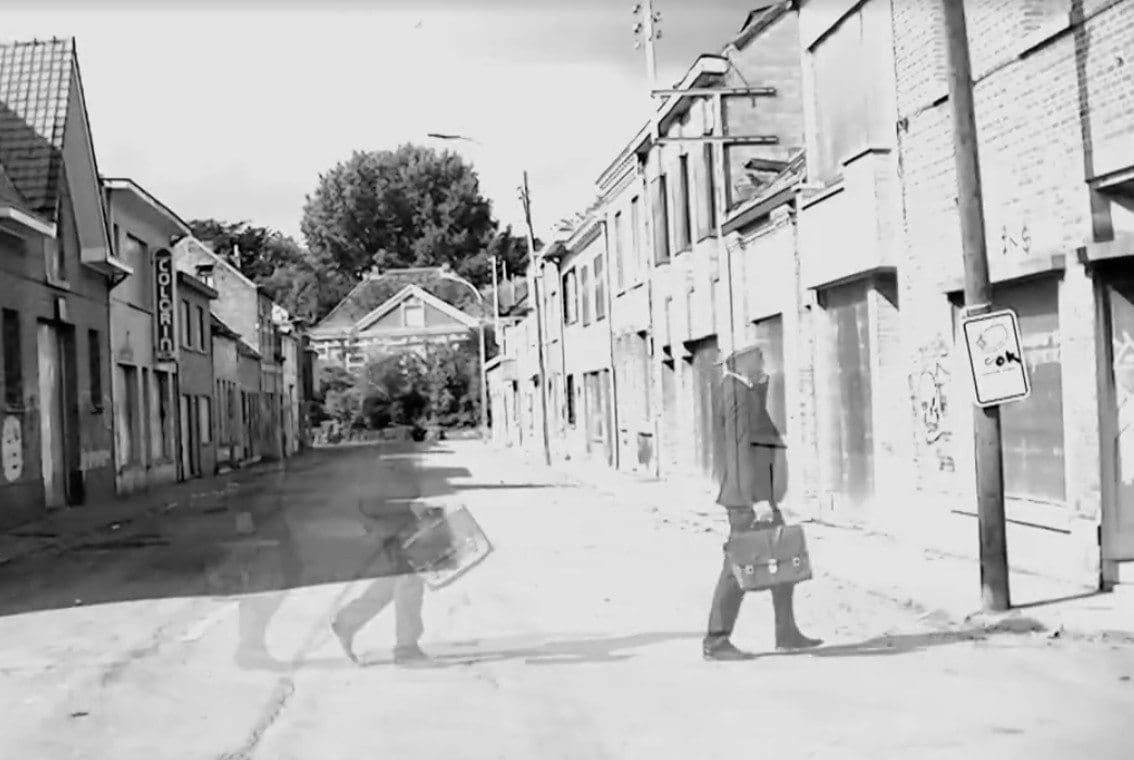 A few weeks ago we announced the release of a brand new extended single by Belgium's longstanding electronic act Implant. Yesterday the band released the video as well. Many will be pleasantly surprised by the old school approach the duo used for this new single which is a teaser for their brand new album "Oxynoxe – X".
But let's stick to the new video. It was shot in the ghost town of Doel, a subdivision of the municipality of Beveren in the Flemish province of East-Flanders. It is located near the river the Scheldt, in a polder of the Waasland and has been turned into a real ghost town after it was decided to completely demolish this medieval town due to the future enlargement of the Port of Antwerp.
Here's the video for "The Phone Call":
The track "The Phone Call" turned out to be a medium tempo electro track mixing classic EBM with fresh electro à la Dewaele Brothers. Especially for the technical freaks, the track was integrally composed on a Doepfer A100 modular synthesizer and it's very audible!
You can check out the 8-track single below: