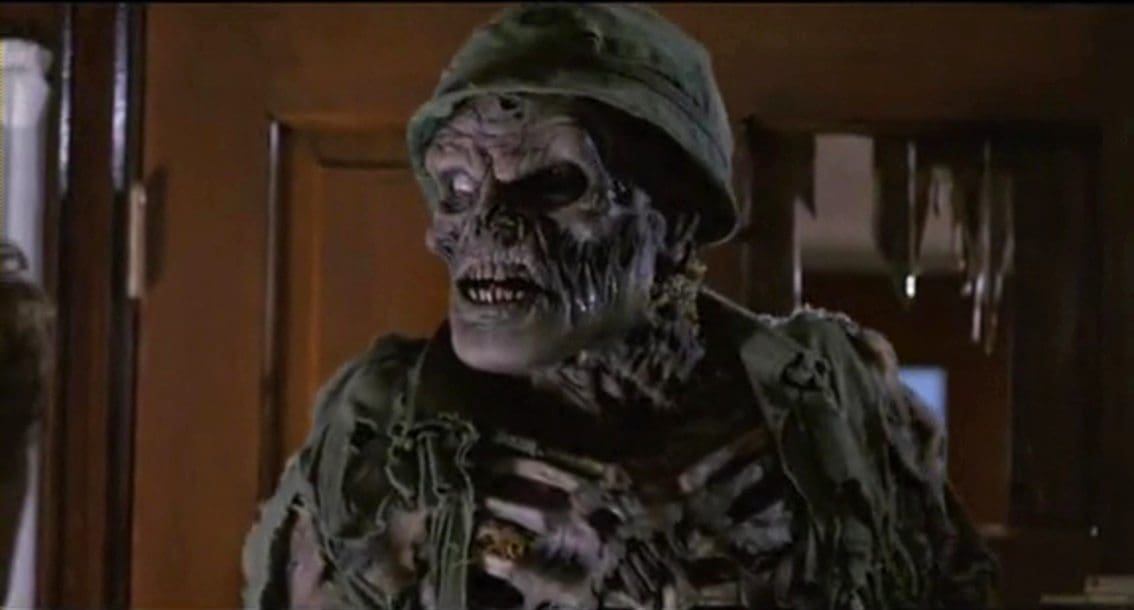 Here's something for the horror fans, Arrow Video has released the first two instalments of hit horror franchise 'House' on Blu-ray for the first time. You can order both in one packet at this fine mail order (US readers, make sure to order some extra horror flicks from this blu-ray selection, shipping is free from 100 US$ on).
In the original "House", William Katt (Carrie) stars as Roger Cobb, a horror novelist struggling to pen his next bestseller. When he inherits his aunt's creaky old mansion, Roger decides that he's found the ideal place in which to get some writing done. Unfortunately, the house's monstrous supernatural residents have other ideas.
In "House II: The Second Story", we see a young Jesse (Arye Gross) moving into an old family mansion where his parents were mysteriously murdered years before. Plans for turning the place into a party pad are soon thwarted by the appearance of Jesse's mummified great-great-grandfather, his mystical crystal skull and the zombie cowboy who'll stop at nothing to lay his hands on it.
From the team that brought you Friday the 13th, "House" and "House II" are considered as era-defining horror classics. Both films have been restored and loaded with brand new extras. Here's a list of what you can expect:
The House Companion: a limited edition 60-page book featuring new writing on the entire 'House' franchise by researcher Simon Barber, alongside a wealth of archive material
Audio commentary with director Steve Miner, producer Sean S. Cunningham, actor William Katt and screenwriter Ethan Wiley
"Ding Dong, You're Dead! The Making of House": a brand new documentary featuring interviews with Steve Miner, Sean S. Cunningham, Ethan Wiley, story creator Fred Dekker, stars William Katt, Kay Lenz, and George Wendt, composer Harry Manfredini
"It's Getting Weirder! The Making of House II: The Second Story": a brand new documentary featuring interviews with Ethan Wiley, Sean S. Cunningham, stars Arye Gross, Jonathan Stark, Lar Park Lincoln, and Devin DeVasquez, composer Harry Manfredini
Stills Gallery
Theatrical Trailers
Just to get you in the mood, here are the theatrical trailers for both horror pictures as they are featured on YouTube: