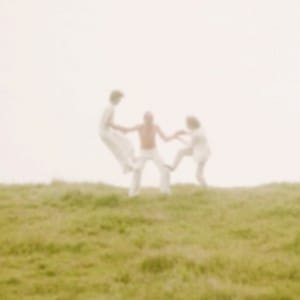 Out by early November, and ready for ordering here, is "Complete Works", a 6 vinyl boxset compiling all 5 albums the short-lived German Krautrock band Harmonia released between 1973 and 1976. Spread over 6 vinyls you'll find the digitally remastered versions of "Musik von Harmonia", "Deluxe" (produced by Conny Plank), "Tracks And Traces" (a 2LP with Brian Eno), "Live 1974" and "Documents".
Harmonia featured Dieter Moebius and Hans-Joachim Roedelius of Cluster, and Michael Rother of NEU!. Their music captured the attention of Brian Eno, David Bowie, and other mainstream musicians. Eno even briefly joined the band, recording music with them in 1976, those tapes were released on the "Tracks And Traces" album.
The set can be ordered right here.
Here's a glimpse of what you can expect.