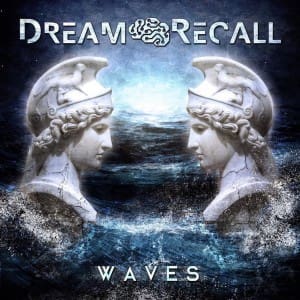 Out by the end of this week via Alfa Matrix, but available in pre-order with 2 tracks as immediate download, is the brand new EP from Dream Recall. The 7-track EP is the follow-up to the project's debut-single "In Control" (available here).
Dream Recall is Australian artist Gerry Hawkins (from Studio-X and Avarice In Audio fame).
You can expect 5 new songs plus 2 bonus remixes of "In Control" by C-Lekktor and Mind.Divided on "Waves". The EP was produced by Jay Android (Heartwire/Ruinizer) and Lawrie Bayldon (Studio-X / Avarice In Audio).
You'll find several guest singers on the EP, including Jay Android (Heartwire/Ruinizer), Damasius (Mondträume), Tracey Moth (Antidote For Annie) and Chris Anderson (Echo Grid).
Out on October 23, 2015, you can place your pre-order (and get 2 songs directly) on Bandcamp.