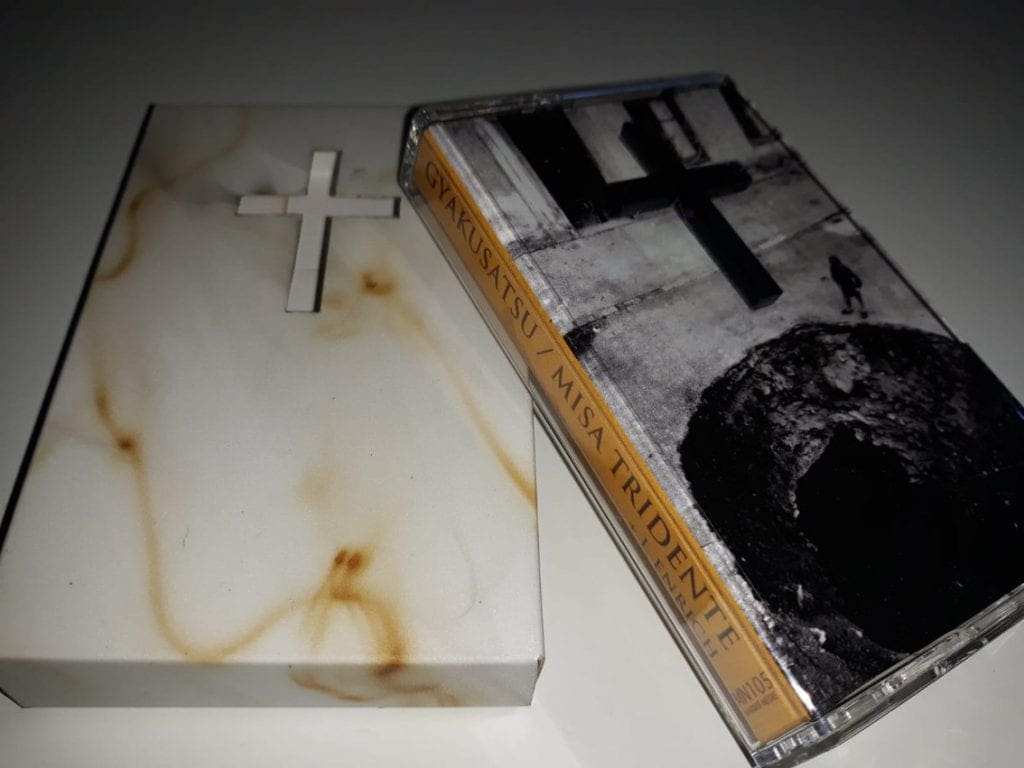 Out now on the Spanish label Marbre Negre is the "Split" cassette release uniting two projects. On side A you'll find the veteran harsh noise / power electronics project Gyakusatsu, while side B holds work by Misa Tridente, for the occasion in a collaboration with I. Enrich.
Gyakusatsu presents 7 tracks which are the second part of his Death Trilogy. Misa Tridente and I. Enrich present a single song of 23:32 minutes of dark ambient and ritual with martial touches, all mastered by David Area.
Two very different projects, united on one release, but as the label points out, "they complement each other perfectly and offer us great work together". You can check the release out below.