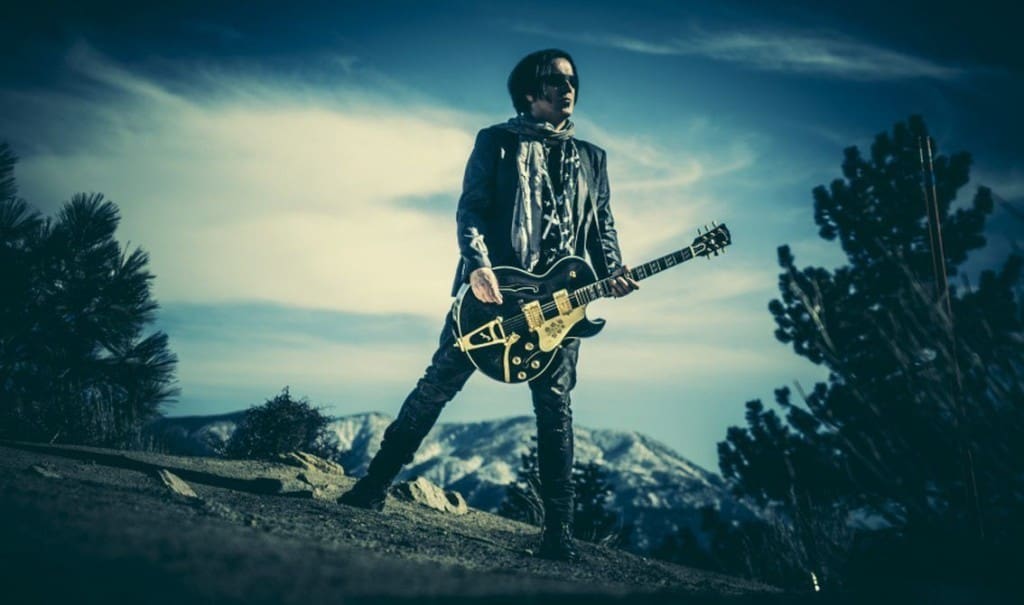 Here's a release which should please many gothic rock fans. Out in Summer, but available in pre-order now is the solo debut album of Mark Gemini Thwaite. That name will ring a bell with many readers as Mark Gemini Thwaite (aka MGT) has recorded and performed with a large variety of goth rock acts over the years.
The list includes a long tenure with UK gothic rock act The Mission, Peter Murphy (Bauhaus), 3 albums and various tours with trip hop musician Tricky and Gary Numan next to collaborations with Ministry, P.J. Harvey, Combichrist, Red Hot Chilli Peppers, Revolting Co*ks, Young Gods, Prong, Primitive Race, etc..
On "Volumes" you'll find a bunch of collaborations including Ville Valo of Finnish Love Metallers HIM (on cover-version of the Abba Hit "Knowing Me Knowing You" – see the video below), Wayne Hussey (The Mission), Miles Hunt & Erica Nockalls (The Wonderstuff), Ricky Warwick (Thin Lizzy), Raymond Watts (PIG/KMFDM), Saffron (Republica), Julianne Regan (All About Eve) and goth legend Andi Sex Gang, Ashton Nyte (The Awakening), Carlo Van Putten (Dead Guitars).
In short it features the who-is-who from the gothic rock scene. The CD can now be ordered right here.