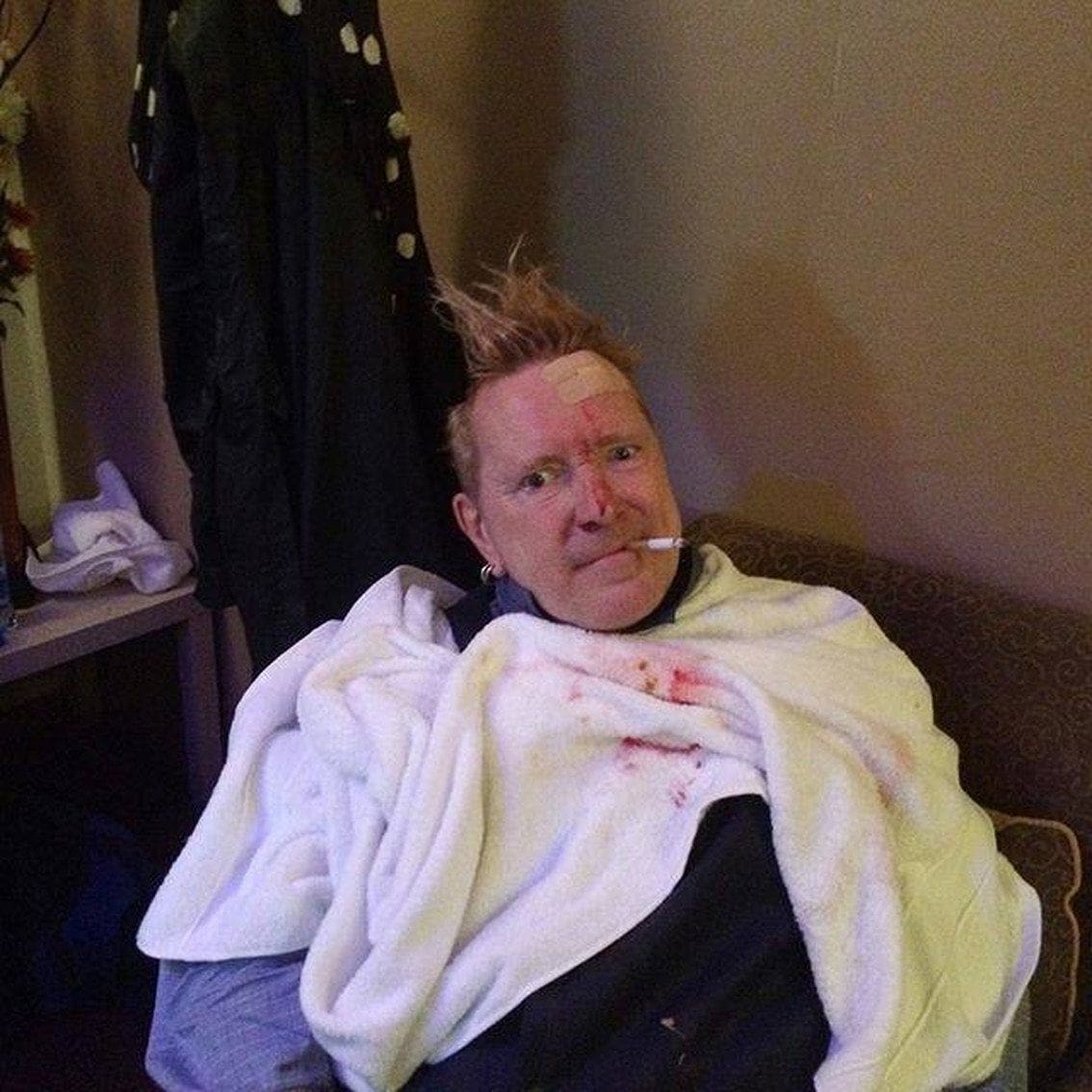 A video has surfaced from the August 14 attack on Public Image Ltd frontman John Lydon at a concert in Chile.
PiL were playing at the Club Blondie in Santiago (Chile) when a bottle was thrown by someone in the crowd near the front. Fans attacked the culprit after which Lydon had to shout "Leave him" to get the fan from being lynched. The band soon after restarted the show.
Former Sex Pistols vocalist Lydon later on posed for a picture with a plaster on his forehead, a bloodstained towel and a cigarette in his mouth. All well so it seems.
Here's footage filmed of the glass attack in which you can also see how the audience 'sorted out' the guy who almost ruined the gig.