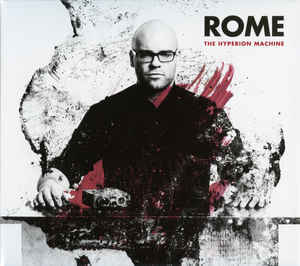 Out later in September is the newest Rome EP "Hate us and see if we mind" on vinyl. The EP features 4 tracks including the almost 40-minute long industrial track divided between the 2 tracks "The Colony (Lowveld)" and "The Colony (Highveld)".
The limited edition EP (available here) is further pimped by including alternative versions of two songs from the album "A Passage to Rhodesia" (2014): "Hate us and see if we mind (Single Version)" and "The Fever Tree (Single Version)".
You can order this vinyl EP right here. Here's already the title track to check out:
Rome is an experimental neofolk act founded in November 2005 as a main output for the songs of Jérôme Reuter of Luxembourg. In early 2006 Rome was signed to CMI record label. Rome has since signed with the Trisol Music Group record label as of 2009.