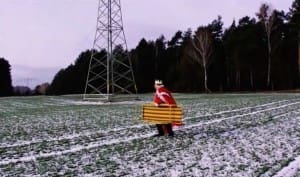 The German psychobilly act Thee Flanders feat. Achim Mentzel have made their own version of Depeche Mode's "Enjoy the Silence" video. And they are seriously taken the piss out of all the seriousness in the original cult video from Depeche Mode as you can see below. The band's cover of "Enjoy the Silence" is taken from their "Graverobbing No.2" LP + CD.
Guest actor Achim Mentzel is a popular German musician and TV-presenter.
Here's the original version shot by Anton Corbin in 1990.