Gareth Jones and Nick Hook unite as Spiritual Friendship project – an interview: 'I think the rough demos were the trillions of hours both of us have been working our whole lives.'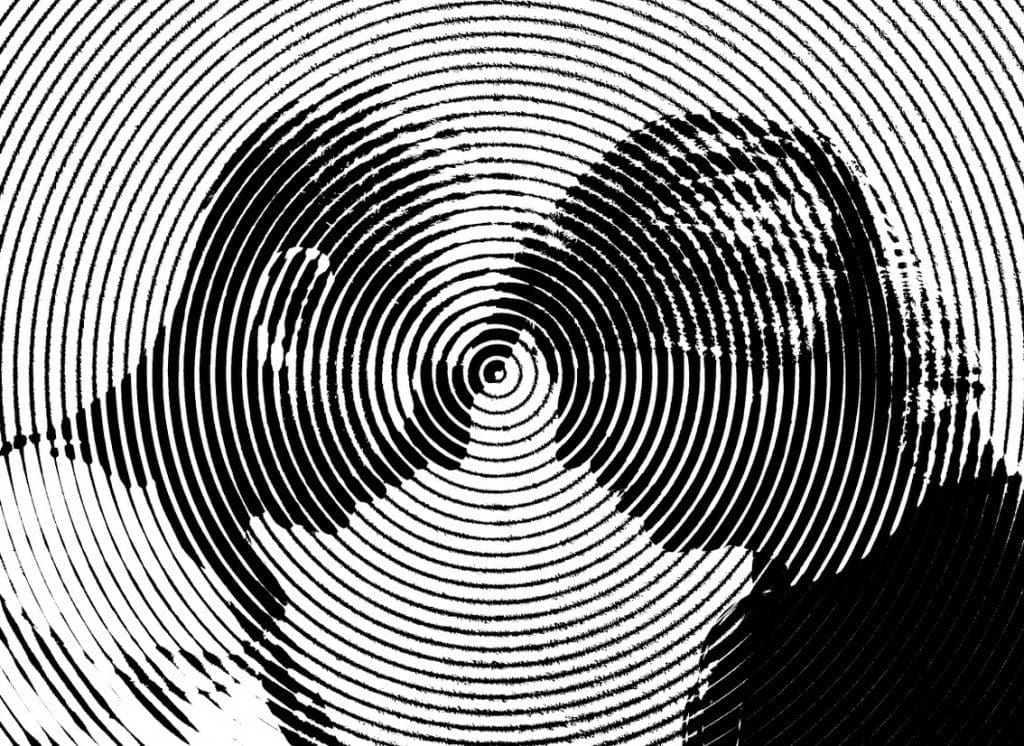 Spiritual Friendship is a brand new project uniting the talents of Gareth Jones (Depeche Mode, Erasure, Indochine, Einstürzende Neubauten, …) and New York based electronic music musician Nick Hook. The duo got to know each other when Jones was hired to mix an album by Men Women & Children, a group that Hook was playing keyboards in at the time. While Men Women & Children disbanded, Jones and Hook stayed in touch.
A decade after their first meeting, the two finally decided to get in the studio together, and recorded an album in just 3 days in Jones' East London studio, theartlab, in late 2014. Additional recording sessions were scheduled, both in London and in Hook's Brooklyn studio, thespacepit. In the end the album brings a very accessible and enjoyable mix of field recordings and modular synth transmissions on their first album "Spiritual Friendship" under the Spiritual Friendship moniker. Not surprisingly we already added a track, "Chicago K-hole", to our Spotify playlist.
The album has been released independently by the duo via Bandcamp, iTunes and so on.
You can listen to the album below.
Side-Line got in touch with the duo.
SL: What was your individual input in the songs?
G: It is a hugely collaborative piece of work – we see it as a 50-50 thing. Everything is built like an action painting, adding and subtracting from both of our spirits. My main instruments are listed on the website. As are Nick's. But we felt very free about interfering with each other ?. And collaborating. So we constantly edit each other's work, leaving ego aside.
So I can't really remember "who did what" and it is a question that is not very interesting to us, or very important. In a spiritual friendship we are both channelling higher powers.
N: Like G said we just let it flow… i think some of those snares were done quick and we routed them out fast to a filter in the modular.. the fun part about making this record was that since we can both steer and operate the hardware and the computer we were operating as close to 1 at all times.. the closest i've ever been… especially since our relationship as friends without creating goes so far back.. i see it all clear now.. being comfortable is where great results happen ( thru our eyes at least).
SL: Gareth, I don't see you directly as a sound wizard doing the beat side of things on this release… or am I wrong? I would think for instance that the individual extra sounds added in the opening track "White, Black, Red or Yellow" and the snare drums in "Spiritual Friendship Part 1" are also your doing? Plus I do also recognise your ornithology side field recordings in "Anima".
G: I brought many field recordings to the table and my love of wild untamed energy from our modular setups. Nick is a wonderful beats programmer with extensive DJ experience and multi-instrumental skills.
SL: Did you use your private sample bank in the songs? The metal sounds in "Rhythm, Yeah" for instance sound very familiar…
G: We made everything new for this project. No old samples were used at all.
N: Thats my voice.. haha. Into the op1. I think.
SL: Did you prepare rough demos or ideas before entering the studio? Or was it basically just jamming around?
G: I prefer the action painting analogy – no demos were made. No plans were made either, other than the very important commitment to SHOW UP and to empower each other. We NEVER shut each other down. If I had an idea (however small or insignificant) Nick always gave it attention and explored where it might take us. And the same from my side of course.
Every step of the journey is worthwhile and important. We had no aim. Our journey IS our destination.
N: I think the rough demos were the trillions of hours both of us have been working our whole lives.. when we went into execution phase it just came naturally . and we let it keep coming.
SL: The record makes me wonder what challenges you still have musically since you don't have to prove a single thing anymore? This sounds very much like something you always wanted to do, not just a job so to speak.
G: This is a meditation, a labour of love, an expression of who we truly are together right now.
N: I'm speaking on my behalf. but i think we all have something to prove.. everyday we need to grow. push our selves.. see what happens in challenging situations.. the live show was a great challenge.. FINISHING our record was a great challenge. walking away from it..
But to me I want to show that Spiritual Friendship 1 was the beginning of us evolving as 1.. and individuals.. the show and the record basically sent me back to the drawing board cuz i am starting to see how i can really be prepared to create more feeling than thinking.. It's like when u go to yoga and when u are in really good shape you aren't worried about the physical so you can get to the mind… so the more preparation i can bring to our second album i hope we can look back and say wow we never thought we could get there.. and that goes for recording techniques.. studio flow, health, our conversations..
For me it's been really amazing to see how some sort of fantasy idea is now turning into something that will always be a part of my life. it's really been that great.. and to have the opportunity to make records with no judgement lets you push it even further. and when u go back to "normal" projects to be able to incorporate that wild experimentation really can blow peoples minds.. especially when u contain it.
SL: Btw, those choir sounds in "The Tomb" also ring a bell… where did I hear those before in a different way or am I wrong again?
G: You have never heard those before. I recorded them especially for this project.
N: That's Gareth personal satff.
SL: What kind of audience do you target at?
G: Spiritual Friends. The world. Anyone. Everyone. No one. Really.
N: I look for an audience that loves music.. that wants to be free like we do. that trusts us… that can see that 2 guys like us make complete sense and how our perspectives lend to each other.. i feel like if you cant always teach and learn things become 1 sided. and for us.. how can we run out.. we cant hang out everyday. we are from different countries.. have different influences everything down the line but thats what makes it so amazing. that we both spend every waking hour trying to better ourselves. and i think everytime we see each other its so amazing to be like wow man . great job youve fcuking grown so much in x amount of time.
SL: You both published the gear you have been using, since I'm not a synth geek myself I can only guess it's a very complimentary set combining both? Can you enlighten me?
G: We use what we have. No rules no limits no boundaries. We never felt we needed something we didn't have. We have sufficient resources to make art. Always.
N: It's too nerdy to even worry about.
SL: I somewhat recognise the same sound approach which Paul Kendall has, also a sound addict I must say. Can you relate to that?
G: Paul is a great talent and a wonderful guy. Thanks for the compliment!
SL: Didn't you bother shopping the material around, since you are self-releasing it?
G: We played the record to several of our contacts in "the business" and everyone seemed to love it, but no one said they wanted to release it. This became depressing because we really wanted to share it with the world. Then, almost at the same moment we both realised that we had to release it ourselves. And we are truly happy the we did it this way. Part of our wonderful journey that we have travelled together.
N: its all good we got the ball rolling. by spiritual friendship 4 maybe we will get into a million dollar bidding war.
Since you're here …
… we have a small favour to ask. More people are reading Side-Line Magazine than ever but advertising revenues across the media are falling fast. Unlike many news organisations, we haven't put up a paywall – we want to keep our journalism as open as we can - and we refuse to add annoying advertising. So you can see why we need to ask for your help.
Side-Line's independent journalism takes a lot of time, money and hard work to produce. But we do it because we want to push the artists we like and who are equally fighting to survive.
If everyone who reads our reporting, who likes it, helps fund it, our future would be much more secure. For as little as 5 US$, you can support Side-Line Magazine – and it only takes a minute. Thank you.
The donations are safely powered by Paypal.