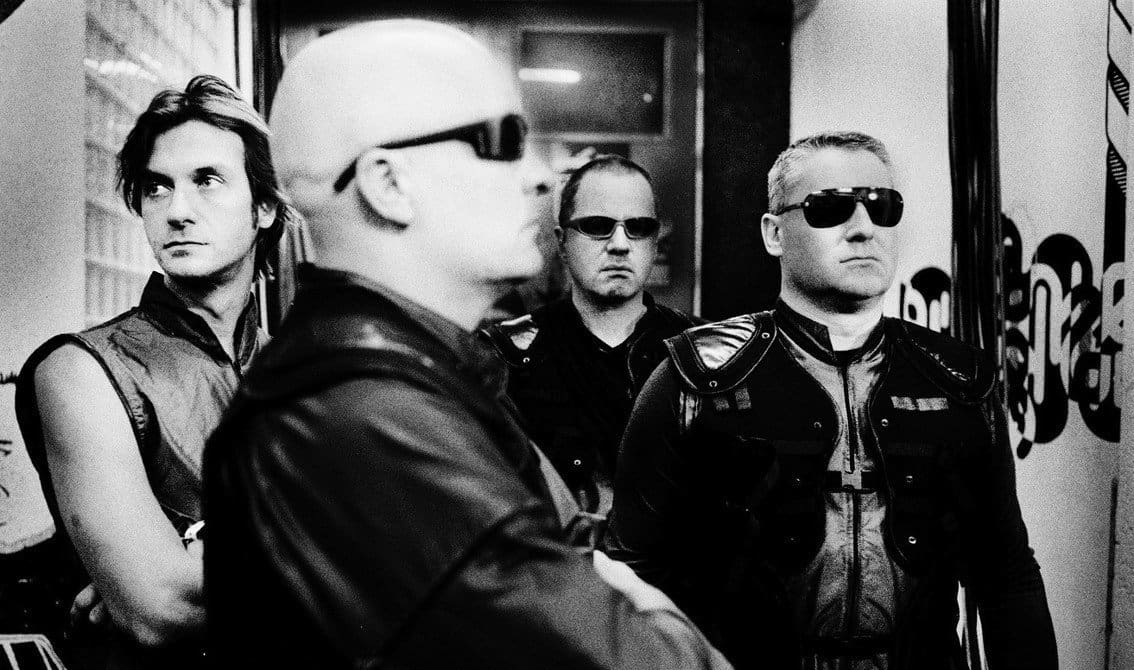 Yesterday Side-Line joined up with the social network Tsū, today we noticed that also Front 242 has started a page on the social networking service. The band posted a news item about their recent remix contest which is suffering a delay due to the huge number of remixes that were entered; way too many remixes as it happens because it has taken the band much longer to go through all of the tracks. Front 242: "The #front242 remix project has simply overwhelmed us. SO MANY remixes! We apologise for the delay but we are working on it as fast as we can."
Not surprisingly – or is it? – that message is not yet available on their Facebook page.
Front 242 joins the ranks of several other high profile acts that have opened shop on the network, which is a lot more artist friendly than Facebook where – don't we all know – the reach of page updates has become a joke. Facebook is on purpose blocking every link towards the social network claiming it is a security risk, but what happens is that Facebook is simply censoring Tsū in a way which only North Korea is able to (ask Laibach, they are good friends with the regime).
Here's the Front 242 link to follow in order to sign up (if you ever wanted to be the 'child' of Front 242, this is your moment). Just click 'Join' and complete the registration. Users who spam or post inappropriate content will be banned in order to preserve the community, so only sign up if you want to play the game correctly.