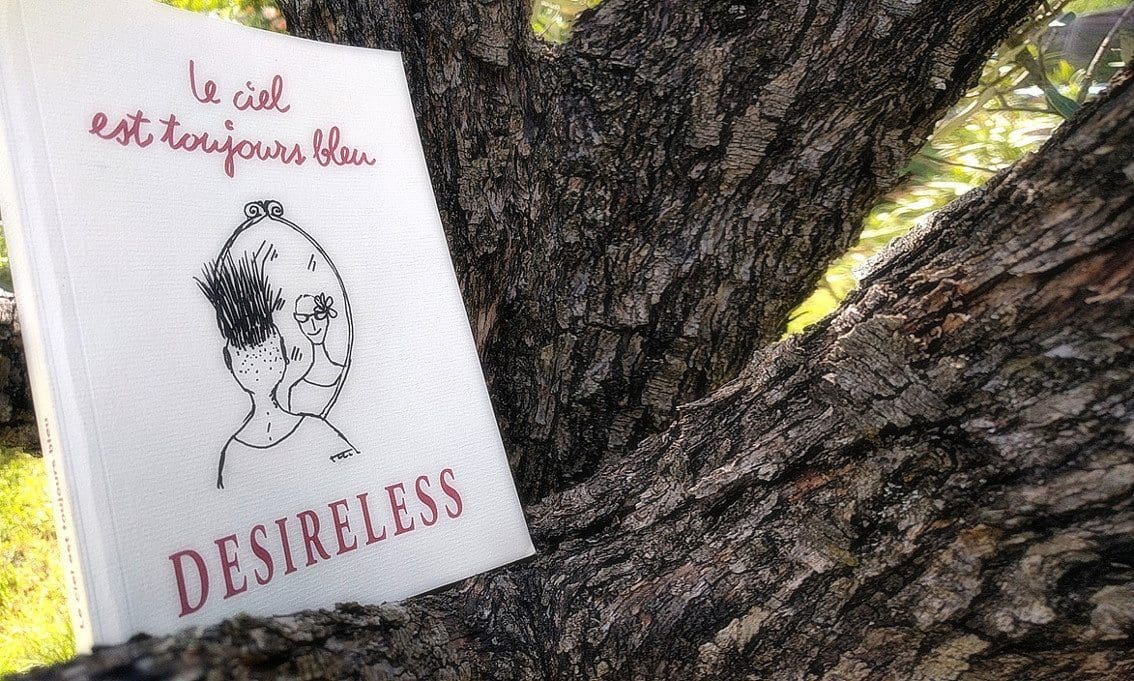 "Le Ciel est toujours Bleu" is the very positive title of the book debut by the French electro pop poet Desireless (who rose to cult fame with her eighties hit "Voyage, Voyage". The book itself give a better insight in who the woman behind Desireless (real name Claudie Fritsch-Mentrop) really is.
Born in Paris on 25 December 1952, Desireless worked as a stylist (she even launched her own couture label 'Poivre et sel' with Claude Sabbah) before turning to music in the mid-eighties when she meets up with producer Jean-Michel Rivat ( Joe Dassin, Michel Delpech, France Gall, and Patrick Juvet). In 1990, the birth of her daughter Lili made her decide to leave the show business before returning in 1994. In short, little is really known about this very interesting artist and hopefully the book will be able to appease your appetite!
Here's a tongue-in-cheek video by Desireless for her book – which is in French only. You can order the book right here.