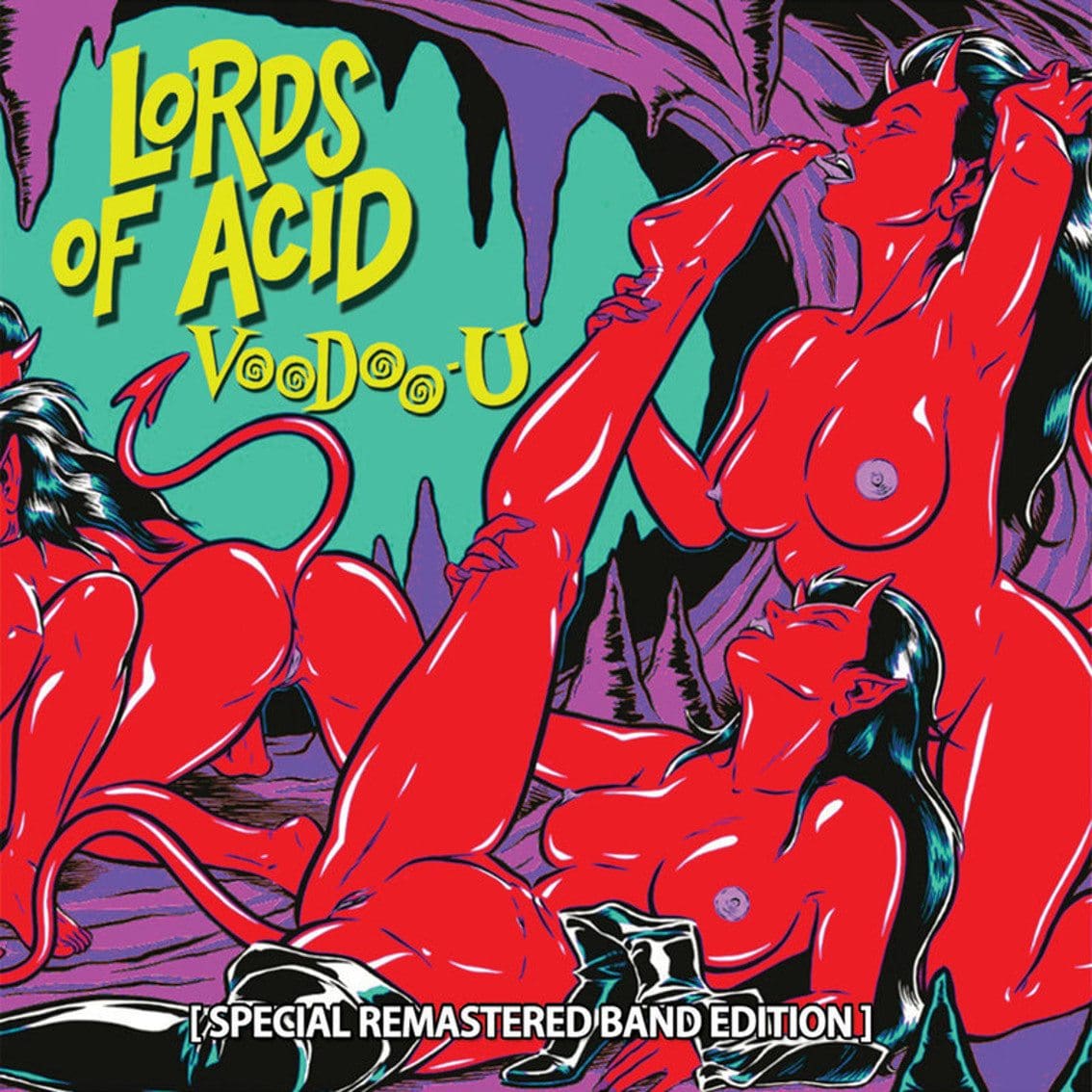 While we are not sure if this article will pass Facebook's strict religious guidelines as far as the delicious artwork is concerned, it's something that will interest many readers! "Voodoo-U", the second album from Belgian electronic band Lords of Acid was released in 1994. Lyrically the band maintained its outrageous, sex-and-drugs theme but the band moved from the acid house/rave sounds of the predecessor "Lust" to a heavier, industrial music style.
Available now is a special remastered band edition which features lots of bonus tracks selected from B-sides from the album's chart-breaking hit-singles.
The re-edition is available on CD format and also as a double vinyl edition; both formats can be ordered right here.
Here's a reminder to know how the album sounds.