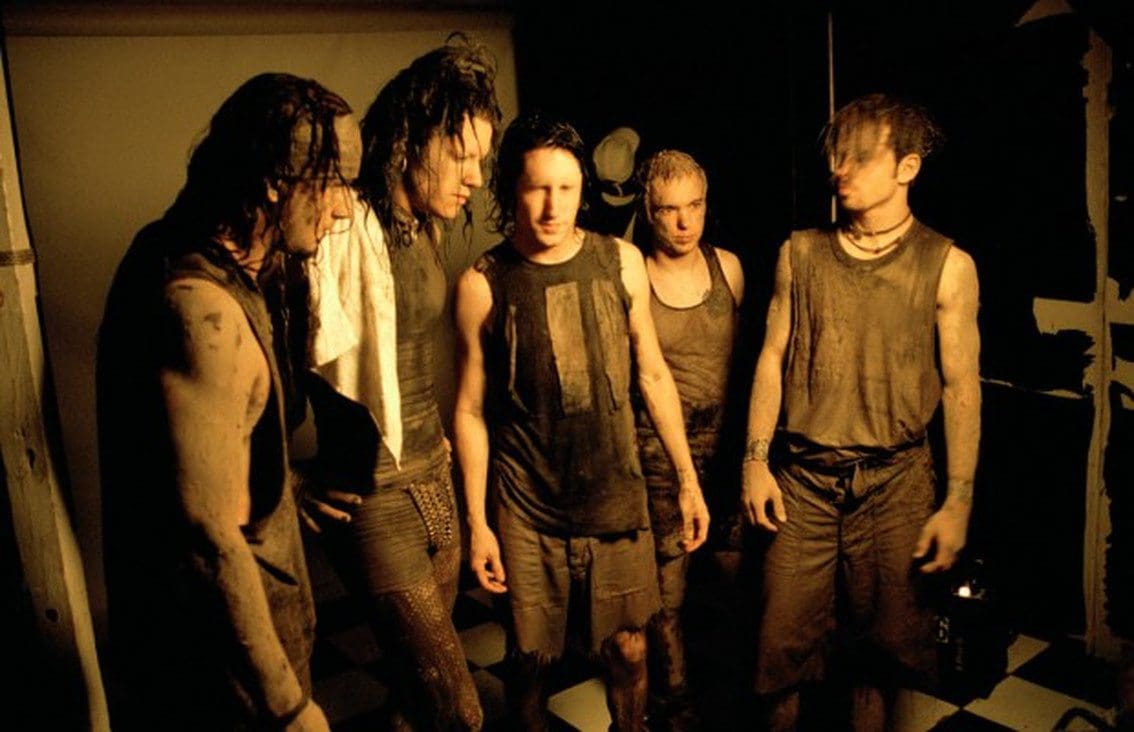 Former Nine Inch Nails keyboardist James Woolley passed away this weekend at the age of 50. Woolley was part of the live incarnation of Nine Inch Nails for the 1991 Lollapalooza Tour and also joined in at the first part of the 1994 Self Destruct Tour. You might remember him from his appearance in the "Wish" and the "March of the Pigs" videos.
Previous to NIN, Woolley was a major collaborator along with former NIN drummer Chris Vrenna to the Chicago based band Die Warzau. In 1994, just before NIN hit the road, Woolley contributed heavily to Sister Machine Gun's album "Torture Technique".
After he left Nine Inch Nails he made contributions to Die Warzau albums again, particularly 2005's "Convenience" album. He also briefly played in Rob Halford's band Two, produced music for a wide array of groups, worked on sound design for The Simpsons (those fart sounds are authentic), and worked on his own tunes for his band VOID which was led by Woolley and features players Jon Roberts, Mark Pearlman, and DJ Aaron Chase.
James Woolley can be seen on the left in the above picture.