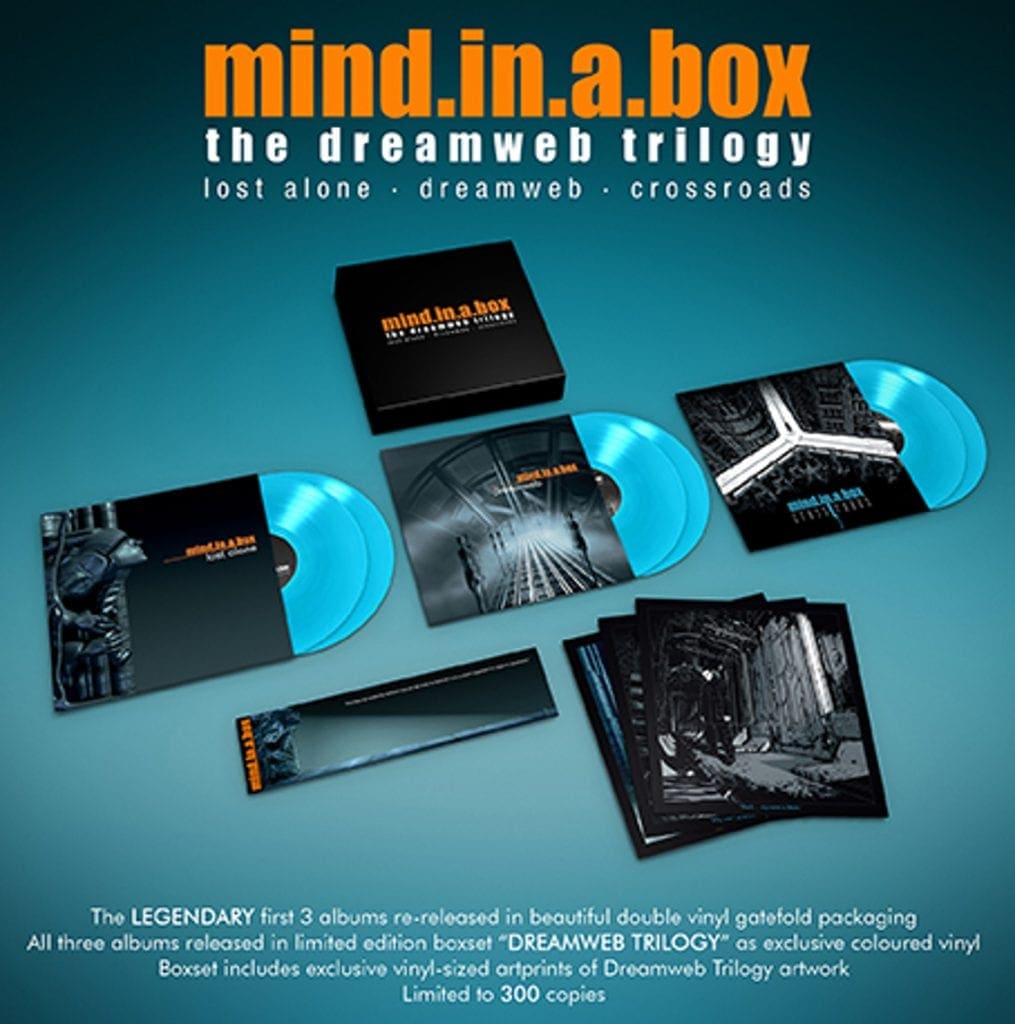 Out on February 14th will be a 6LP box set uniting the first 3 mind.in.a.box albums. The box will be limited to 300 copies and will hold several bonus tracks and 3 art prints. The 3 albums offered here are "Lost Alone" (2004), "Dreamweb" (2005) and "Crossroads" (2007).
It's the first time that these releases are now available on vinyl. The bonus tracks are included on two of the three records ("Dreamweb" and "Crossroads") and were taken from the deleted singles "Certainty" and "What used to be".
It's unclear whether "R.E.T.R.O." (2010), "Arvika Live" (2010), "Revelations" (2012), "Memories" (2015) and "Broken Legacies" (2017) will see a reissue as well.
mind.in.a.box is an Austrian electronic music duo (Stefan Poiss and Markus Hadwiger) which was founded in 2002.