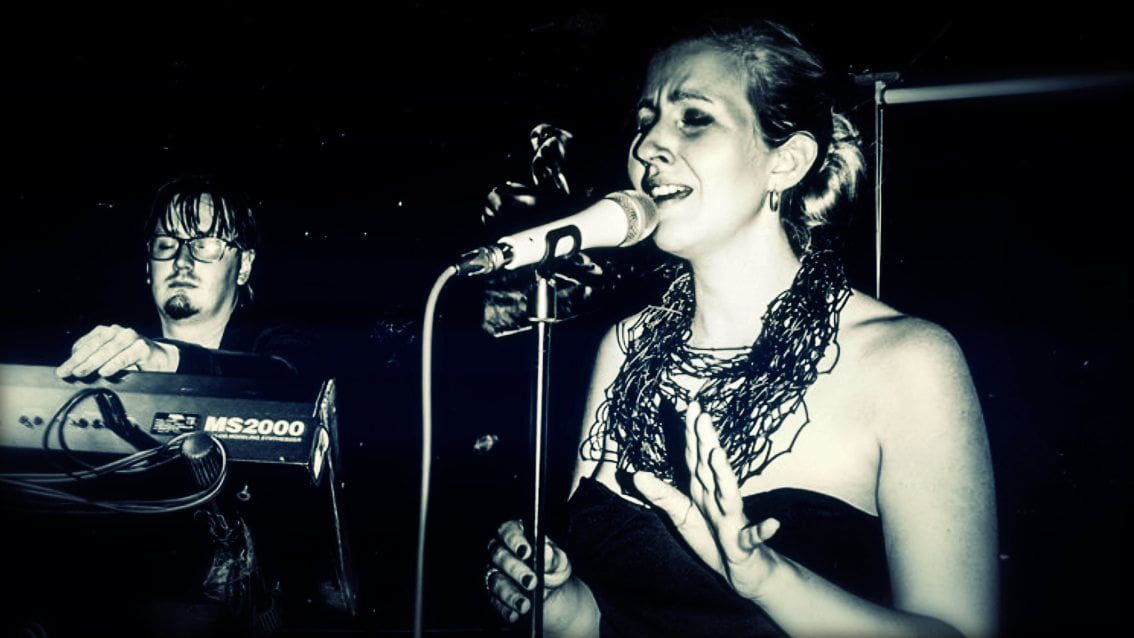 While the Belgian electropop act Psy'Aviah surprised us with the focus on male-vocal songs on their last "Seven Sorrows, Seven Stars" album, they now return with an EP, "Chasing The Speed Of Light", that puts the spotlights back on female special guest singers.
Guest singers on this EP include Kyoko Baertsoen (ex-Hooverphonic, Lunascape), Fallon Nieves, Lis van den Akker (Misery) and Mari Kattman. Note that Mari Kattman is only featured on the exclusive bonus tracks featured on the extremely limited CD version of this EP (you can get this CD right here).
The 17-track CD EP (10 tracks on the download version available via Bandcamp) includes not only various remixes of "Alone", "Alcubierre Drive" or "Not What I Expexted" but also some 7 exclusive bonus tracks (the CD is available right here): besides 2 previously unreleased club remixes by trance/dance producer Tim Iron for "Lessons from the Past" and "Last of Us", you also get a very early Psy'Aviah demo work written back then under the Marion Xue moniker; as well as 4 atmospheric recordings Yves Schelpe made back in 2002 as a soundtrack for a theatrical adaptation of Oscar Wilde's classic novel "The Portrait Of Dorian Grey".
Below you can preview a few tracks from the upcoming EP on the download version, but true fans should definitely pick up the CD version available here for the full monty. Highly recommended!
Here are the videos for "Alcubierre Drive" and "Not What I Expected"