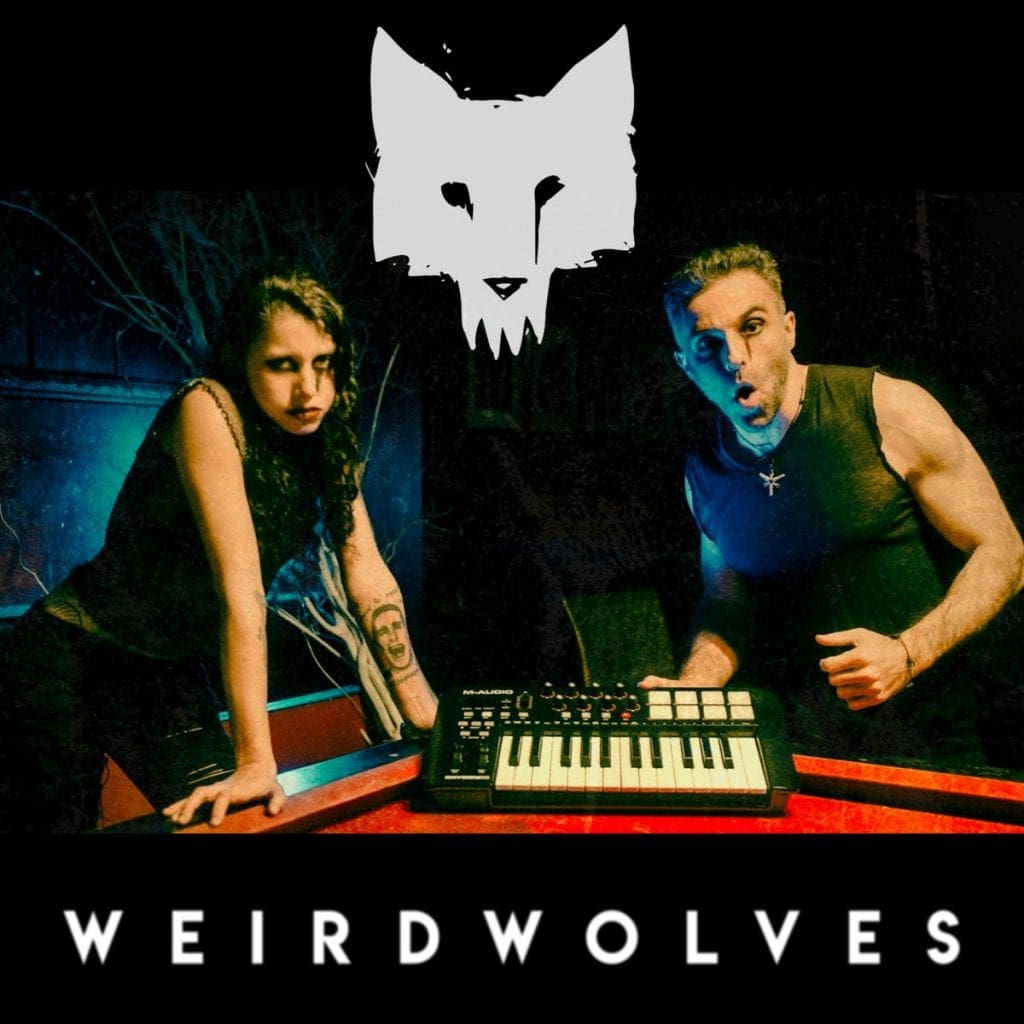 Austin, TX based Electro Goth duo WeirdWolves release their new song "Overdrive" and it's really an excellent cut. Founded by Raphael Colantonio and Ava Gore, WeirdWolves offer strong industrial electropop featuring both male and female vocals.
The family name Gore will ring a bell with the Depeche Mode fans, and indeed, she is the daughter of Martin Gore. In Weirdwolves she takes care of the guitarwork and acts as a singer. Colantonio from his side is the former founder and creative director behind Arkane Studios, which is responsible for the hit video game franchises "Dishonored" and "Prey". Ava Gore also supplied her vocals to the soundtrack of the latter game.
"Overdrive" was produced by Battle Tapes, Josh Boardman of Battle Tapes explains: "I've been a fan of Raphael's work with Arkane Studios for a while. So when he reached out to me about working with WeirdWolves on a song they were writing for his next game I was intrigued. Once I heard the demo, I was excited by how much potential it had and where I could fit in to the equation. Working with Raf and Ava as a team on this song really helped us to fully realize what the song was trying to become."
Check the track below.
"Overdrive" will be featured in the video game "Weird West" by Wolf Eye Studios.
About Weirdwolves
Weirdly enough, the duo started out as an acoustic band in 2018, but since then Gore and Colantonio have evolved into an electro-goth band. Their first single, "Ghost Voices – Weird West (Official Game Soundtrack)" was released in December, 2019. Three singles and a few remixes later they are now releasing what could be their breakthrough single.
Good stuff. Here are the other singles released so far.