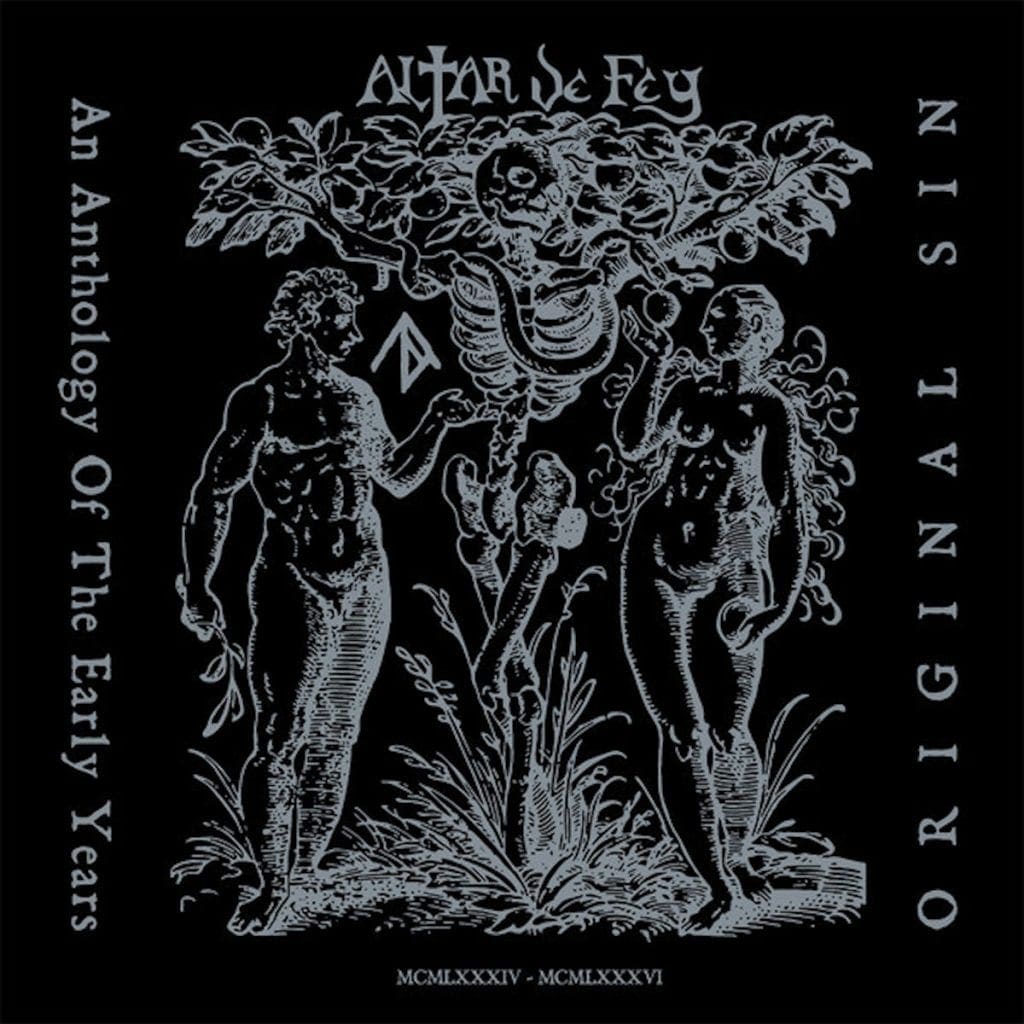 Altar De Fey originated in San Francisco in the early eighties as part of the emerging musical form that would come to be known as deathrock. Out of the Zeitgeist flash of 70's Punk Rock the new sound took the darkest elements of the counter culture into ever deeper, gloomier and more mature territory. If you are into classic Christian Death, 45 Grave, Kommunity FK, Burning Image and son, then Altar De Fey was and probably still is your thing.
The original incarnation of the band passed through a rotating cast of characters centered strongly by the vision and experimental guitar of founding member Kent Cates. Add to that the tribal drumming of Aleph Kali and Butch Mason's vocals.
Though the band had a strong base of support, no original recordings were ever released and the young members carried on into new musical endeavors. By 1988 Altar De Fey disbanded.
Out now on vinyl via Other Voices Records is "Original Sin – An Anthology of the early Years", a compilation offering you 11 original Altar De Fey songs recorded between 1984 and 1986. Included are demos, rehearsal records and concert recordings. The material was already released in 2015 via the Russian label Wondervogel Records on cassette in 2015, and on CD via that other Russian label Other Voices Records in 2019. It was however never before released on vinyl until now. Note that a new mastering was applied for this vinyl release, by Martin Bowes in 2019.
The rehearsal songs on this vinyl were recorded at House of De Fey, while the demos were recorded on December 11th 1985 at Dragon Studios, Pacifica in California.
The vinyl set is limited to 250 copies.