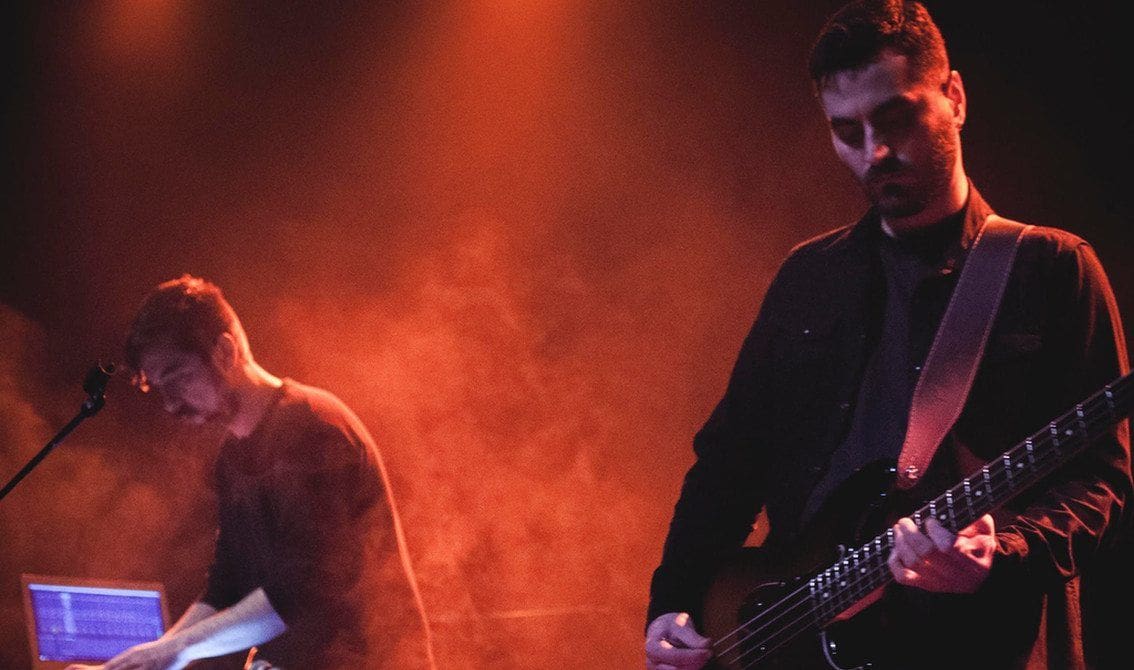 The Greek duo Gioumourtzina has just released their debut album "Blakk Metall" via Inner Ear Records and it sounds good, well, it sounds excellent actually! The mix of synths, shoegaze bass guitar tones and beats creates at moments a very The Cure like atmosphere although they keep it pretty much under control (the vocals are so much not The Cure either), in order not to turn into a cheap copy cat.
Actually, comparing them to The Cure doesn't do this band any justice, except for the track "Russian Market" that is. The rest of the material bathes in minimal dark wave, "The Rundown" even takes a few hints from early Detroit electro while "Palaces in the night terror" borrowed some EDM ingredients.
Anestis Neiros (synth, vocals) and John Tselikas (electric bass) formed the band in May, 2014, in Thessaloniki, Greece. They entered the scene with the club hit "Russian Market" which left the crowd craving for more. With "Blakk Metall" they should be kept busy for a while.
We have added "Russian Market" to our Spotify playlist, and below you can check out the complete 8-track album.