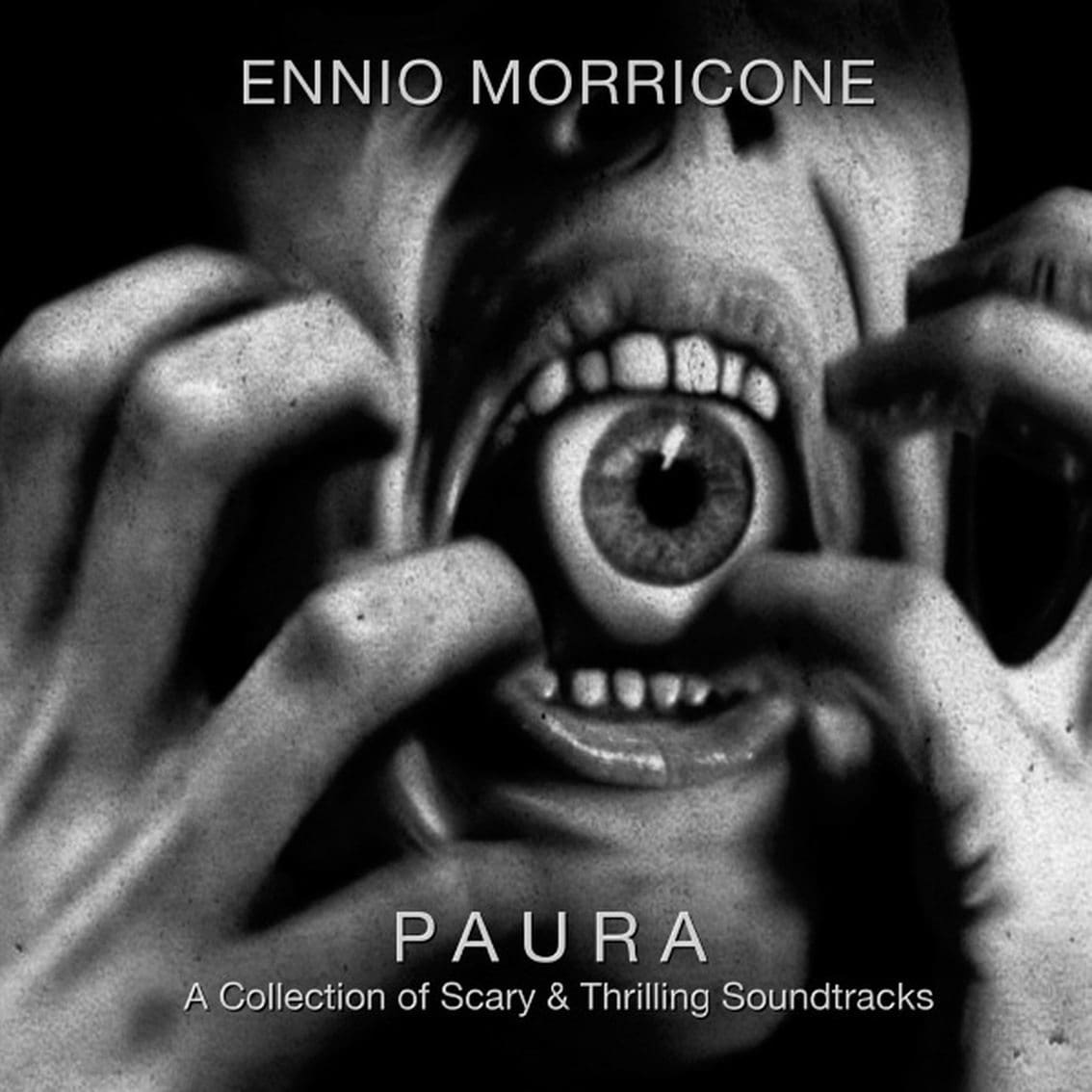 Finally available on CD is the Ennio Morricone album "Paura", which is a collection showing the darker experimental side of Ennio Morricone with pieces that have accompanied such films as "The Cat O' Nine Tails" (Dario Argento), "The Devil In the Brain", "Il Serpente", "Drammi Gotici", "The Infernal" and many more.
The CD version (available here) comes in a digisleeve and features the tracks of both the "Paura" vinyl plus 3 bonus for a total of 24 tracks, namely "Seq.12", "Anif" and "Il Fiore delle Mille e una Notte (Tema del Demome Quinto)".
Here's a preview.
In further news, the second part of "Paura" can already be purchased on transparent vinyl.
This second collection holds pieces that have accompanied such films as "Revolver", "900", "Barbablu", "Una Pura formalita", "Un tranquillo posto in campagna" and many more. This collection of songs is appearing for the first time ever on vinyl and is available right here.