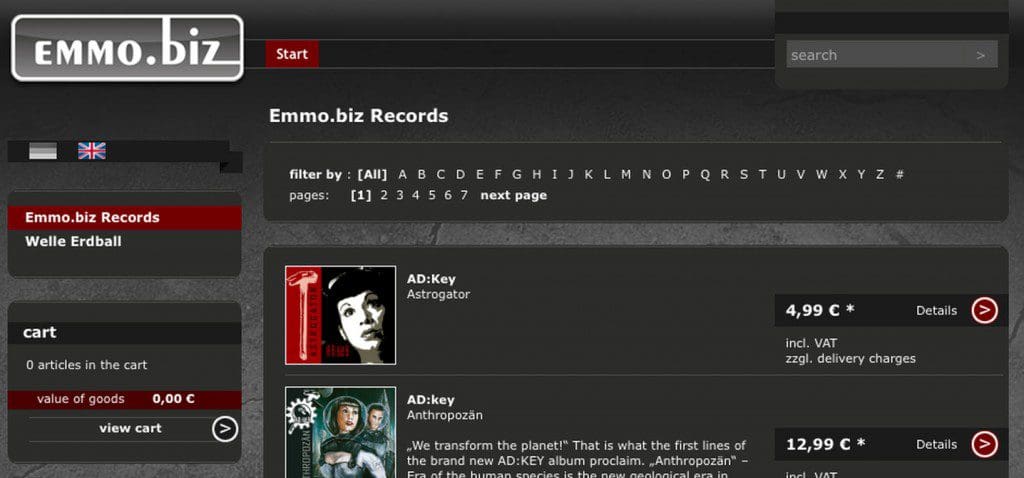 The German label emmo.biz Records has just launched a massive Christmas Sale for all of its releases available on CD/DVD/vinyl for people buying via their online store.
Included are releases by such bands as AD:Key, Angst Pop, Anne Clark + Herr B., Apoptygma Berzerk, Calva Y Nada, Cat Rapes Dog, Container 90, Covenant, Cronos Titan, Die Krupps,Enter and Fall, Frontal,Graphik Magazin,Harm Joy,I European feat Wolfgang Flür , K-Bereit, Klutae, Leaether Strip, Modern Cubism, Monospore, MRDTC, Neueliebe, Nitzer Ebb, NordarR, NZ, POLYNOMIQ, Rector Scanner, S.P.O.C.K, Shatoo, Sudeten Creche, Technomancer.
The prices are exceptionally low we must say, so we advise you to take full advantage of the offer!