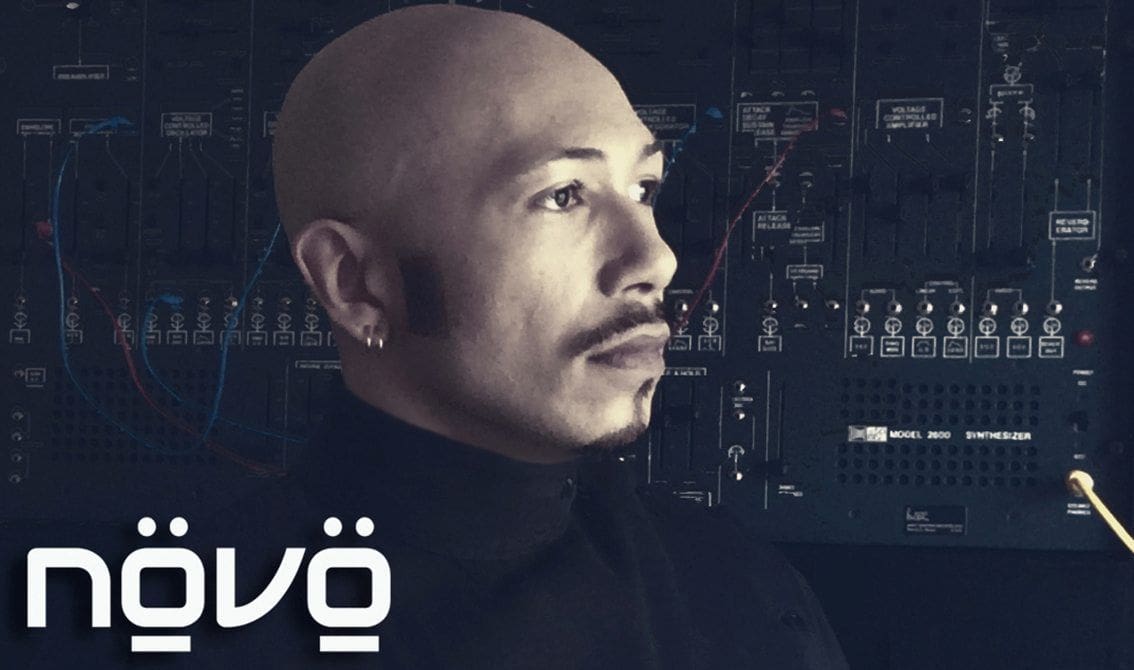 Here's something which will please many Metroland, Kraftwerk and even Duet Emmo and The Normal fans. Veteran electronic music artist Laurent Boudic strikes back with his 5th album under the Növö moniker. On the 11-track release "The Shortwaves" Laurent Boudic returned to the project's darker roots, with a conceptual theme based around skywave propagation.
(Editor's note: In radio communication, skywave or skip refers to the propagation of radio waves reflected or refracted back toward Earth from the ionosphere, an electrically charged layer of the upper atmosphere.)
The album will be available on CD (pre-orders are accepted here) and as high quality download via Bandcamp (you already get 2 tracks when pre-ordering the download right here).
You may expect Növö's characteristic vintage analogue synths mixed with minimal melodies upgraded with viral distorted radio noises and echoing samples which were manipulated and morphed into beats or other repetitive melodic lines. Here's a preview of the first 2 tracks.
Check the album trailer below to get an idea.