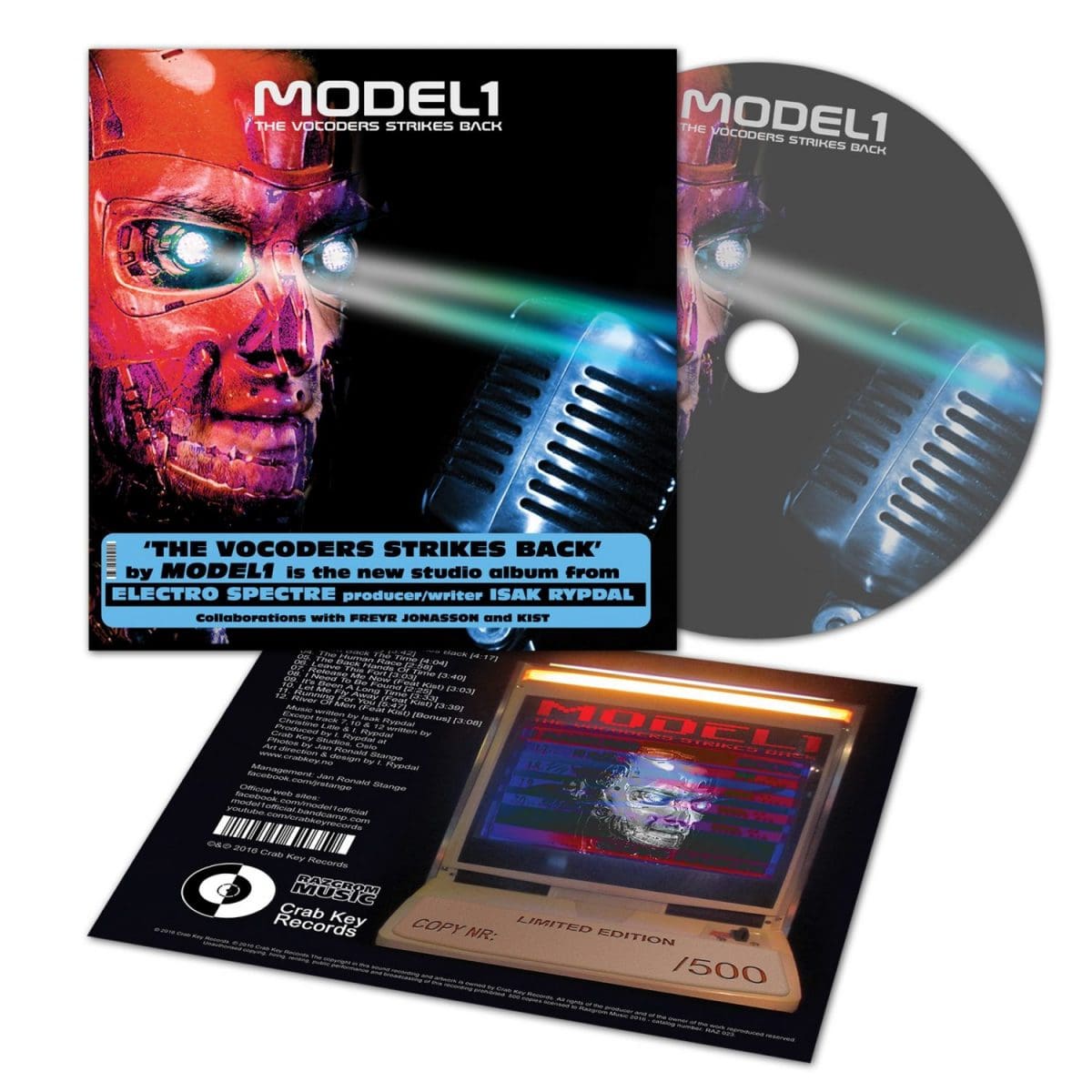 (By our Norwegian correspondent Jan Ronald Stange) The new project led by producer Isak Rypdal will present raw electronic music in the same ways as Electro Spectre, although focus is set to make the music more punchy and melodic.
An important aspect is also the collaboration with different featuring artists such as the new collaboration with the Norwegian artist Kist – former known from Ugress and Jane Helen.
'The Vocoders Strikes Back' was produced in 2016 at Crab Key Studios, Oslo, with some of the most interesting vintage synth gear around and with electric keyboards for starting out. This included Korg MS20, Roland Jupiter 8 and Emulator EMAX II to give the sound a unique touch of the famous raw 80's sound, combined with new state of the art studio production facilities.
Model1 will be a major focus point at Crab Key Records the coming years. The album was released August 2016 on Crab Key Records and on Razgrom Music in Russia.
There's a pre-order for the Limited CD edition, and the digital versions are already available at iTunes and Spotify.