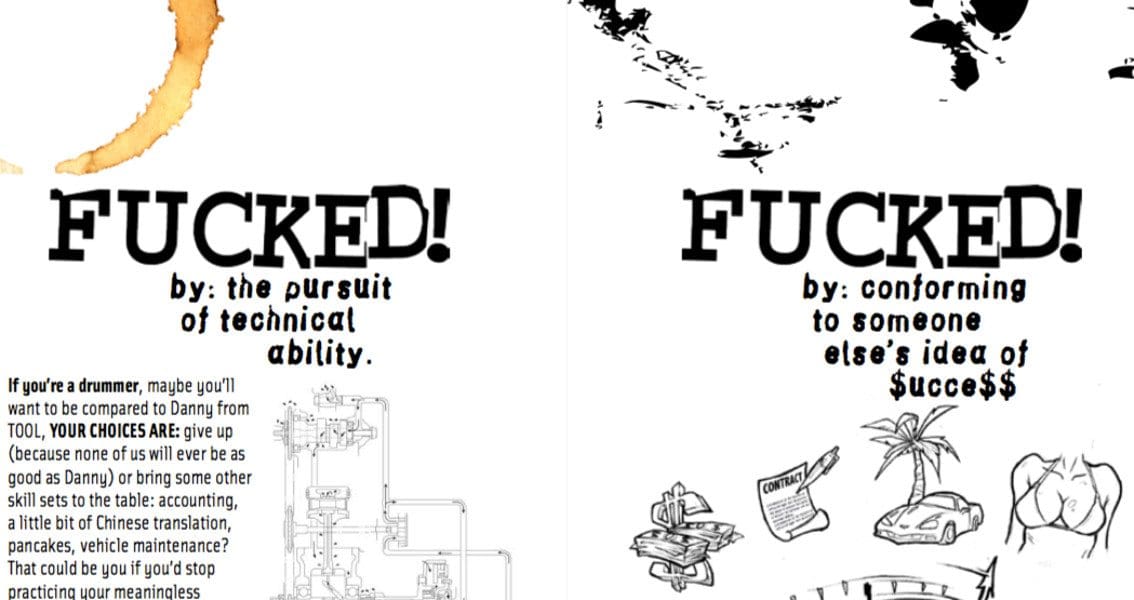 English drummer and session musician Martin Atkins (best known for his work in post-punk and industrial groups including Public Image Ltd, Ministry, Nine Inch Nails, Pigface, and Killing Joke) has released a free downloadable e-book. The free download handles the music business and is called: "Welcome to the music business… You're fucked".
The whole looks (and reads) like a pamphlet and demystifies the whole business presenting it as being populated by wannabee rockstars who apparently turn out to be sad losers who regularly forget to read the fine print in touring and show contracts, etc etc. if you have to believe the pamphlet that is.
Funny e-book for those who want to have an entertaining read. Just don't take it too seriously, Atkins surely didn't (titles like "Fucked by: being anal" or "Fucked by: your gear fetish" make our point).
Still interested? You can download it right here.