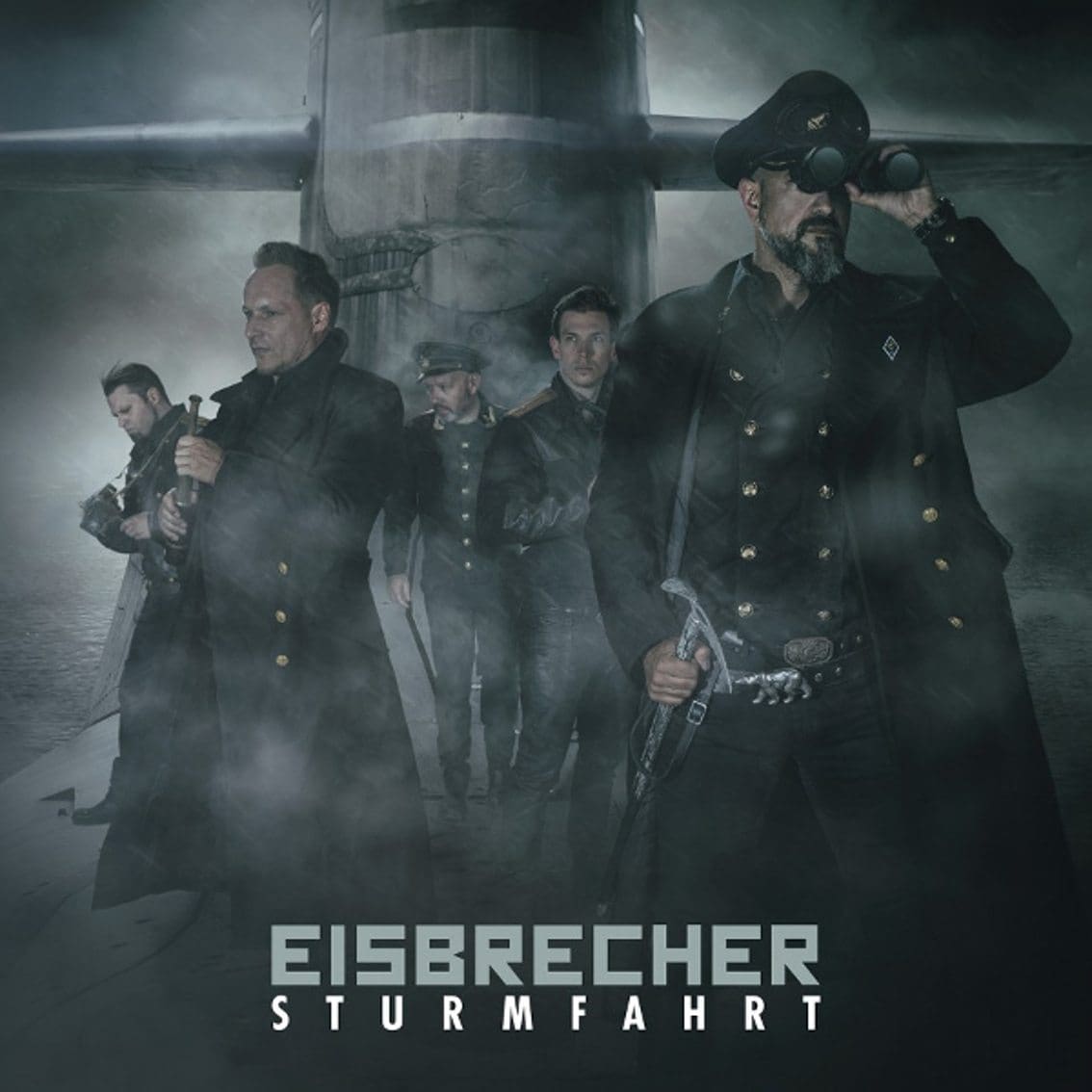 Eisbrecher are a German Neue Deutsche Härte band that consists primarily of Alexander Wesselsky (vocals) and Noel Pix (lead guitar/programming), with live support from Jürgen Plangger (guitar), Dominik Palmer (bass), Achim Färber (drums). The band's lyrics and slogans often include terms of ice and sailing so it doesn't come as a surprise that the band's newest album "Sturmfahrt" holds artwork with a U-boat as centre piece.
You can order the album right now from this fine mail-order.
Over 15 years & 6 albums, Eisbrecher has become one of the most respected Neue Deutsche Harte acts. The band was born in 2003 when Wesselsky left Megaherz (as we reported back in time) and this due to creative differences. Wesselsky got together with Noel Pix, who composed the synths, guitars and programming for Megaherz's albums "Kopfschuss" and "Himmelfahrt", and in January 2004 the band released their self-titled debut album, "Eisbrecher". The band would release their second album "Antikörper" in October 2006 and the rest is history.
The last album the band released was "Schock", their sixth studio album, in 2015. Below is already a first track from the band's upcoming album. Check "Was ist hier los?" below.