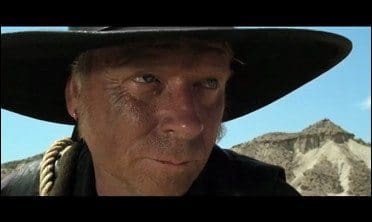 The video for Editors new single "Formaldehyde" marks the debut of film director Ben Wheatley ("Kill List", "A Field In England") in the music video genre.
The video was shot in Almeria, Southern Spain, to a script created and overseen by Wheatley that features his trademark blend of horror, suspense and surrealism in a homage to the great Spaghetti Westerns of the 60's and in his words "a modern version of Jodorosky's El Topo".
Using the same film sets as those once occupied by Leone and Eastwood (and when Clint is mentioned we always listen a bit better), the short was a new departure that Ben thoroughly enjoyed as he explains: "Out of the blue I got asked to direct the promo for the Editors track 'Formaldehyde'. A lot of directors come up through making pop promos: I didn't. My route in was through advertising, internet and television. The pop promo is something I've always been interested in. Music plays a big part in my film work and I've always admired the work of Michel Gondry, Chris Cunningham, David Wilson and Dougal Wilson to name but a few. I was very flattered to be asked. I've always grumpily maintained that promos were a young man's /woman's game (basically because I'd never really been considered to do one!). So thanks Editors for thinking of me."
You can watch the video below.