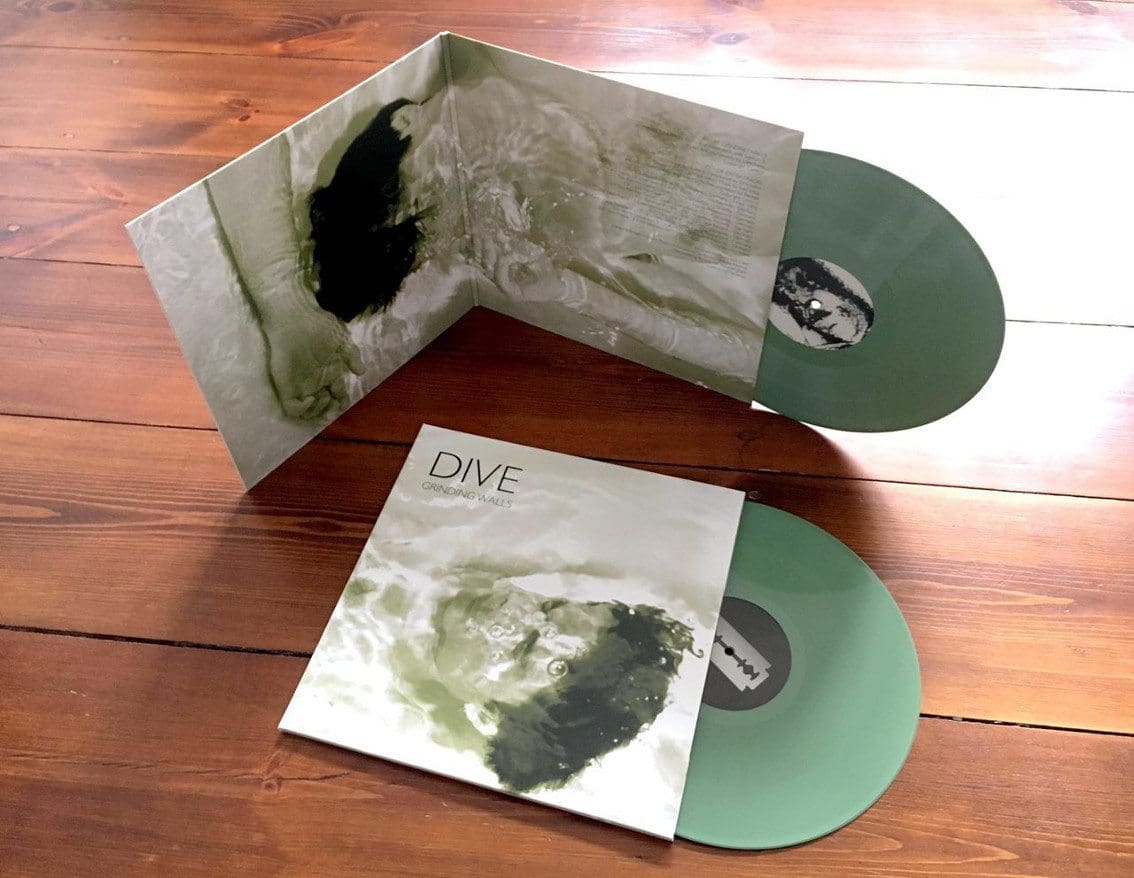 Out via Mecanica later in May is a limited edition of 550 copies on double green vinyl of "Grinding Walls". The 2LP set will be released as a gatefold sleeve with printed inner sleeves and a numbered card.
This re-release can be ordered now.
The album is the soundtrack composed by Dirk Ivens in collaboration with Sigillum S for a film created by the visual artist Petulia Mattioli aka KOMA. Originally released by Daft Records in 1995, this release is pressed for the first time ever on vinyl – including all original tracks plus some bonus songs taken from "No Pain No Game" and other old compilations.
Next is the 12inch "Let Me In" taken from Dive's most recent album "Underneath". The vinyl features 2 exclusive mixes (including one by Mildreda) of the title song, plus 2 exclusive new tracks, the ambient instrumental "Hollie" and the Suicide-Cover "I Remember".