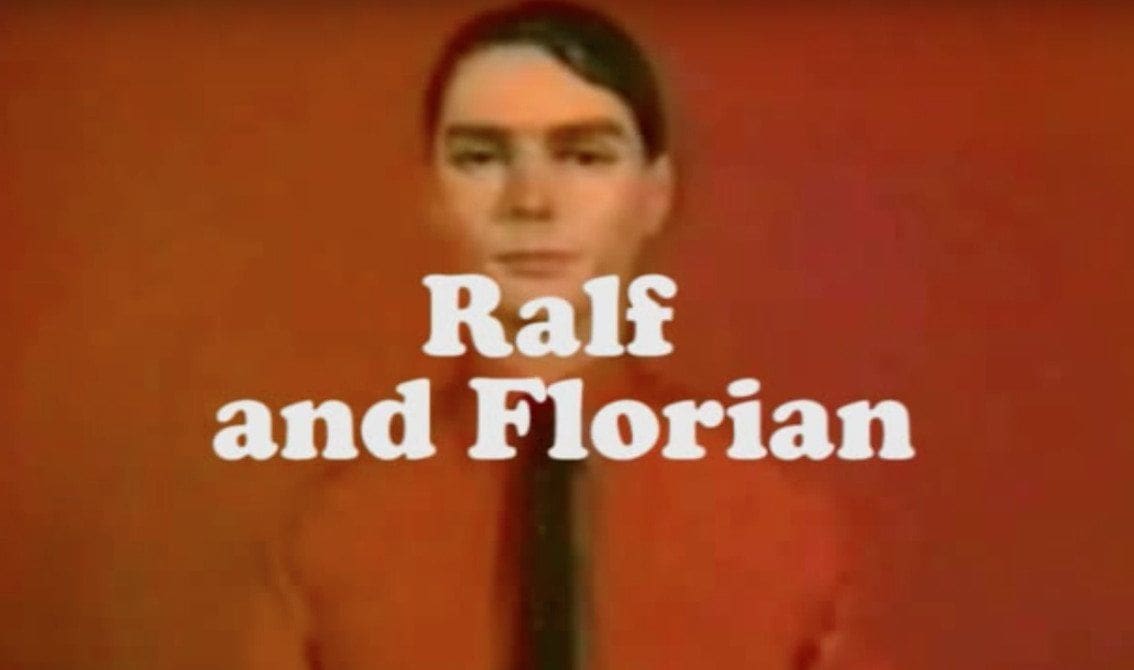 In the Summer of 2009 a video landed on YouTube claiming it was from a tape discovered at a Dusseldorf car boot sale earlier that year. It was supposedly a rare pilot for "an uncommissioned Kraftwerk sitcom, 'Ralf and Florian'". Since then the video has been popping up on all kind of sites claiming it was the real thing.
Alas, it's a well made – and very funny – fan-made video which you can check below.
Note that the name of the show is derived from the 1973 album "Ralf und Florian". The album was a modest success in Germany. And small but important detail, drummer Wolfgang Flür was recruited to play with Ralf and Florian for a subsequent promotional TV appearance in Berlin, for the German WDR TV arts show Aspekte. He became a member of the group thereafter.
That the video also features the band dancing, the footage of this sequence comes from the original "Showroom Dummies" video (1976).