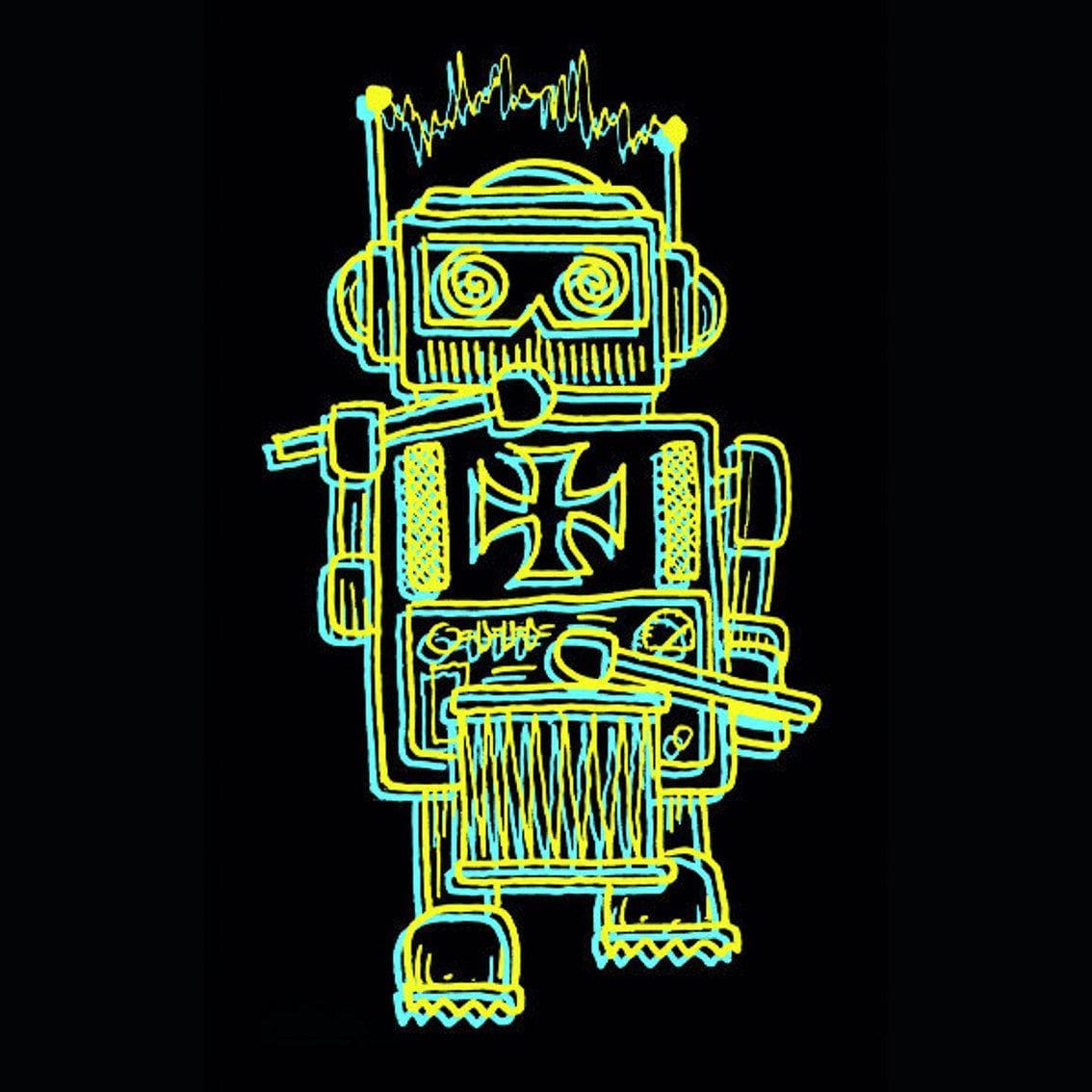 Out in a few weeks, is the newest Der Blutharsch album "Sucht & Ordnung". There will be 3 versions of the album, a CD and 2 vinyls, all of which are available right here (but be quick when you want the limited edition vinyls, these items usually sell out very fast for Der Blutharsch).
The CD digipak comes with a lenticular (that's a moving picture) on the front plus a black, yellow and blue sticker. The lenticular itself shows a drumming robot. The vinyl versions come in black and atomic yellow, both with a lenticular on the cover (7″ sized more or less).
The limited edition vinyl versions are strictly limited to 250 copies. Below is the title track "Sucht & Ordnung".