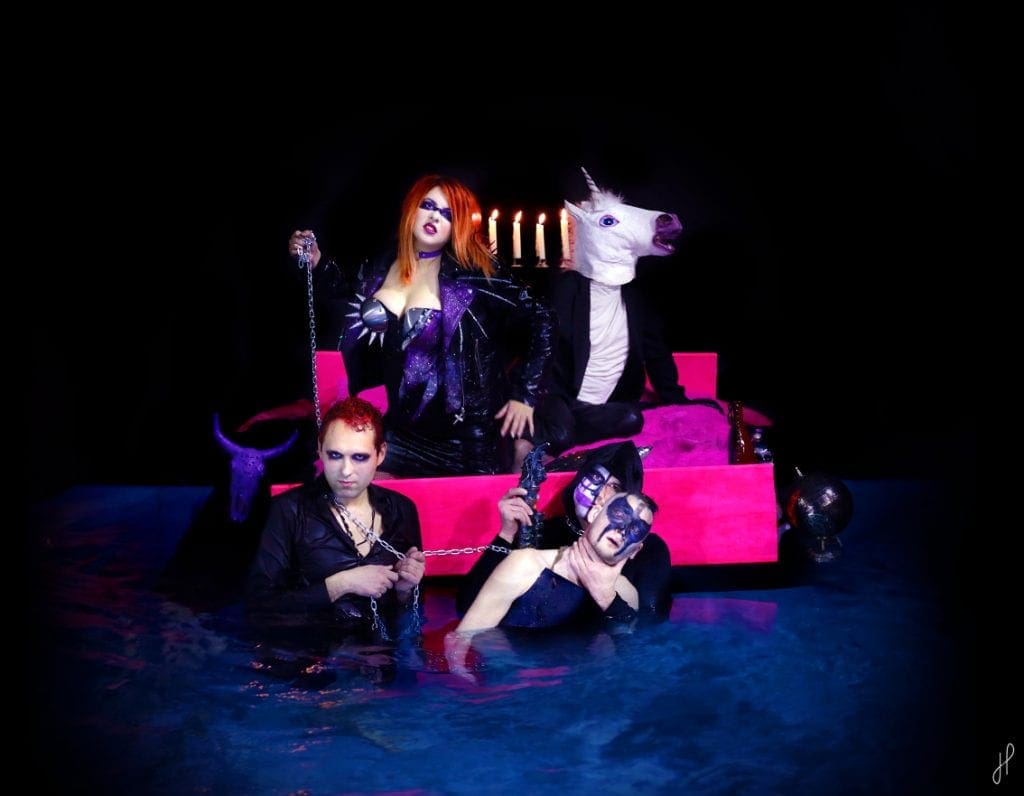 Out via darkTunes is the first album of Freak Injection. "Daddys is the devil" is the follow-up to their recently released new video cover of "Toxic" which was released in July 2019. The band's music is clearly inspired by Prodigy, Nine Inch Nails, Die Antwoord, Nina Hagen, Madonna or yet Marilyn Manson. So, indeed hard to define, but I guess that their own description fits their sound the best: hybrid pop-rock-electro.
The band who after its first single and video "Psycho", released a first EP "Freak in Fashion" in Summer of 2017, went on an 'Evil Raccoon Tour' including opening slots for Vive la Fête and Ministry.
You can check out the full album below.