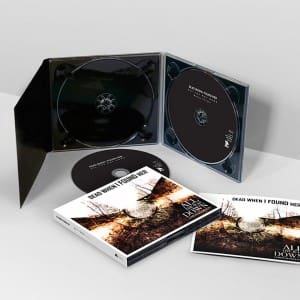 Out this Friday on Artoffact Records is Dead When I Found Her's newest album "All the way down". "All The Way Down" is released as a limited edition double CD in a digipak.
The second CD includes 6 rare cuts and outtakes, as well as a cover of Ministry's "You Know What You Are", check below. The album also comes as a 1CD jewel case edition. Both editions come with a booklet and can be ordered right here.
Dead When I Found Her is the solo-project of the electronic musician and producer Michael Arthur Holloway, based in Portland, Oregon. The project was founded in 2010 and has since then gradually been increasing its fame in the industrial scene.
Portland fans can grab a copy directly from Michael at the album release party at the Lovecraft Bar on Thursday, November 12.
Here's the Ministry cover.