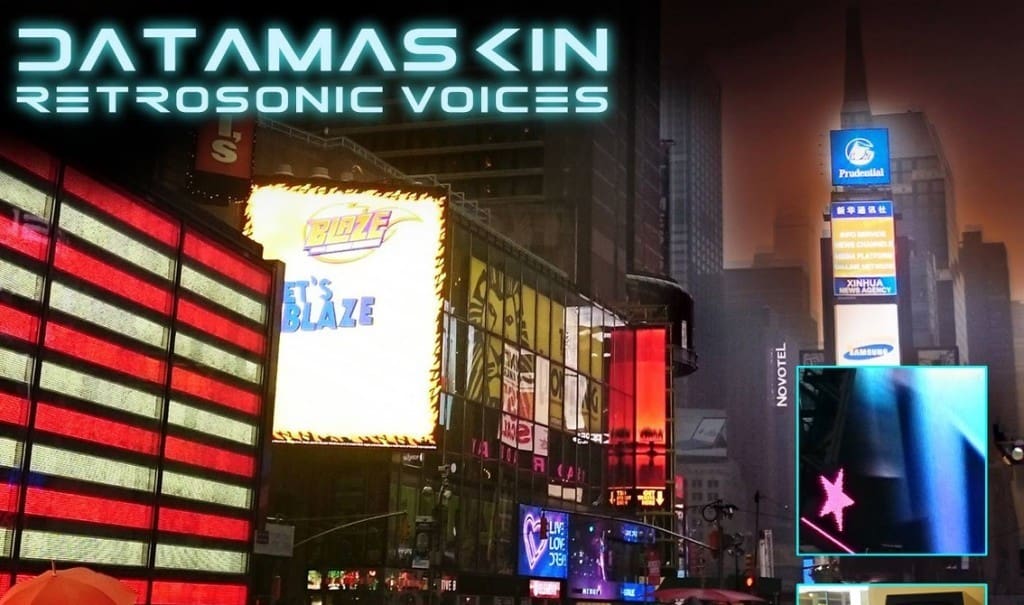 This is something for Kraftwerk fans. Out now is the newest Datamaskin "Airport", taken from their recently released 10-track debut album "Retrosonic Voices" (listen here on Spotify). Datamaskin consists of the duo Ola L (vocals, synthesizers, programming and production) and Stefan J (machines, Programming, co-production). Throughout the album you can clearly hear the Düsseldorf influence, and that's not surprise.
Here's what the band says about the origins of their sound: "It all started when Ray Kurzweil wrote the book "The Singularity Is Near". Or maybe when Kraftwerk released "Man Machine". Or even when the film "Forbidden Planet" came to the theatres. Or probably earlier than that. The relationship between man/machine and man creating life artificially has been questions following mankind for a long time."
Datamaskin was founded early 2015 by program director Ola Larsén then building a small team of researchers, all with a long history in electronic music production and super human research, recently participating in projects like Steelberry Clones, Retrobit, and Electronically Yours. Says the band: "Datamaskin is a project trying to investigate culture, art and music in relationship to the new emerging high tech super-humans. Or as Philip K. Dick would have put it: "Do androids listen to electric music?" And what better way is there to explore this than by enhancing the senses and intelligence and entering the new realm – and then report back to the legacy humans."
The "Airport" video.
And here's the full "Retrosonic Voices" album on Spotify.