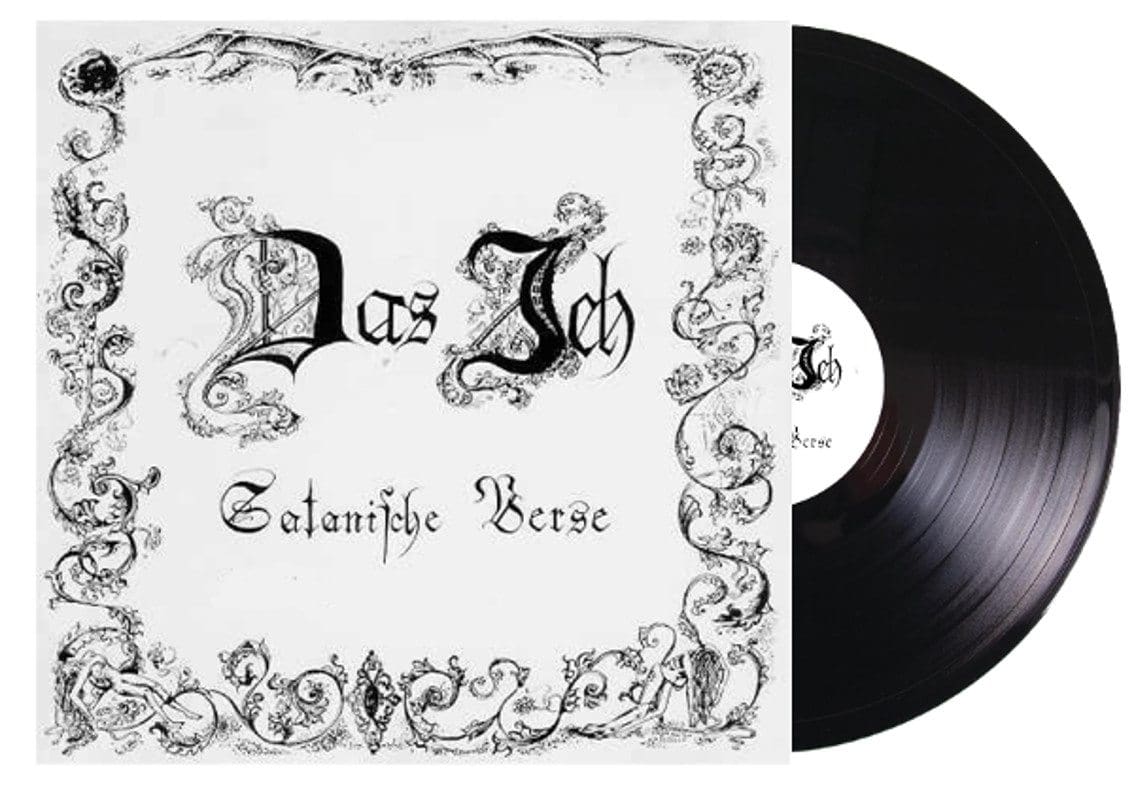 Out later in March in a wider distribution is Das Ich's cult debut EP "Satanische Verse" in a limited vinyl version (500 copies). You can order this vinyl version right here.
"Satanische Verse" was originally released in 1990 as a demo-tape (and we still have 2 of them in our archives), and featured the tracks on Side A of this vinyl only. One year later, it would be the first ever official Das Ich released on the band's own Danse Macabre label.
That first CD album featured 4 tracks (side A + "Jericho") and was the first sign of life for the project around Bruno Kramm and Stefan Ackermann. The same year the duo would release the album "Die Propheten" which paved the way for worldwide success.
All tracks on this vinyl edition have been re-digitalized and re-mastered, and let's be honest, this album is absolutely a must-have in your collection. Recommended!