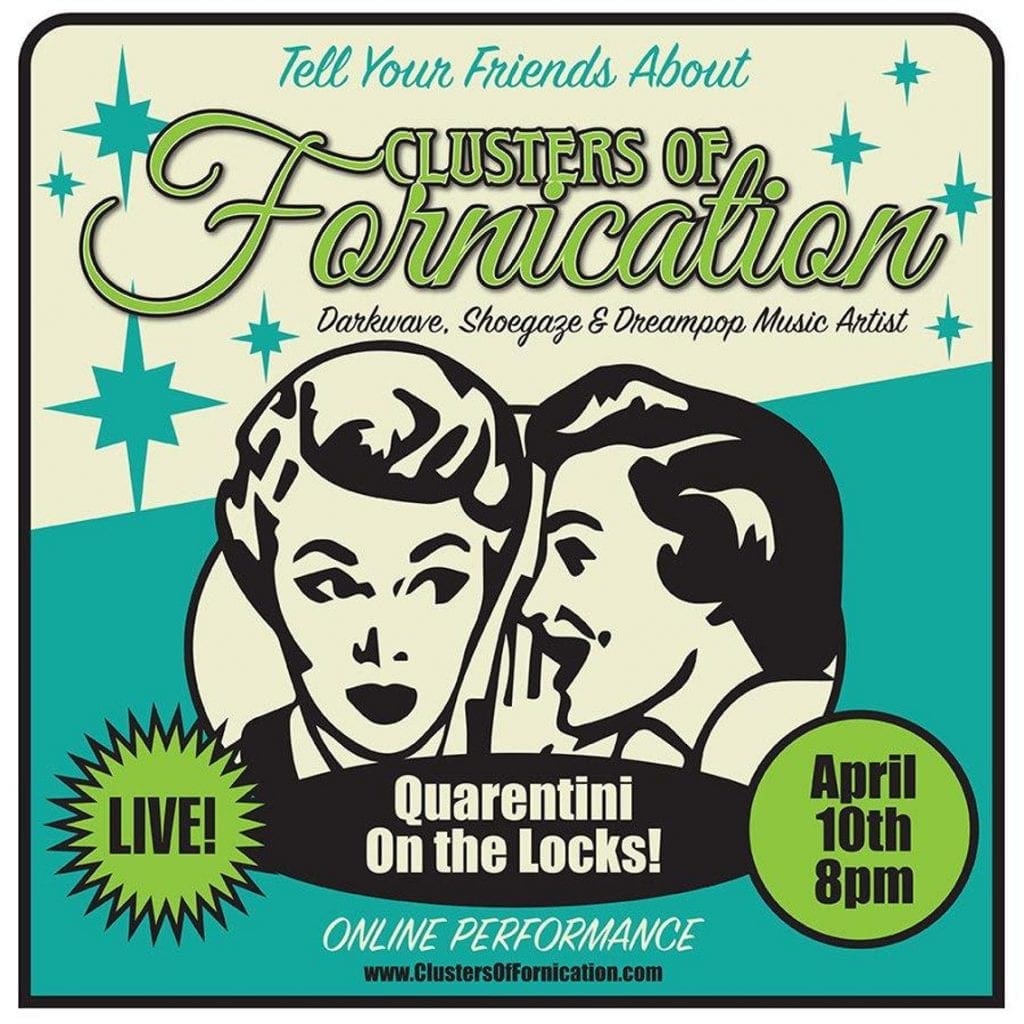 Clusters Of Fornication, a darkwave act featured on the free download compilation "Face the Beat: Session 5" as released by Side-Line, will perform a first ever live streaming event for free on Facebook. The event takes place at 8pm CST Friday, April 10.
Follow this link to join the event.
Clusters of Fornication is the brainchild of music artist Sean C. Cook. Indeed dubbed by Cook as 'post-dreamgaze', the project's music is built with elements of post-punk, dreampop, shoegaze and even some darkwave.
The project recently released a 4 song self titled Ep on all the major streaming outlets and via Bandcamp. Clusters of Fornication has also released a limited edition CD, and shared a cassette release with post-punk artist Jerusalem Cross, as well as released a limited edition 12″ record for this Ep.